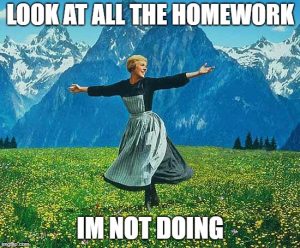 School's out, but there's no reason for minds to go mushy over summer vacation. We've rounded up some ideas that should keep your kids sharp for the year ahead—without turning to tutoring or summer school.
Summer can be an idyllic time, filled with cookouts, days at the beach, road trips and activities that offer a fun counterpart to the rigorous academics of the other nine months of the year. Unfortunately, summer has a dark side: It's a time when students can lose two months' worth of knowledge, according to the National Summer Learning Association. That's an especially scary stat for teens, who need as much brainpower as possible to get them through their college applications and work-intensive high school classes. But getting a teen to actually study over the summer is about as painful as getting your teeth pulled. That's why we came up with these ideas that don't involve textbooks or studying—perfect for the kid who needs a break from school, not from learning.
1. YouTube is a surprisingly great resource for science and math content. Channels like Veritasium, MinutePhysics and SciShow are excellent at breaking down difficult concepts and making them more understandable (and entertaining!). View the videos on a one-off basis, or subscribe to a favorite channel by clicking the "Subscribe" button at the top right of the page. You'll get an email notification as soon as a new video is uploaded.
2. Check out top-rated science series, like Neil DeGrasse Tyson's updated version of the classic Cosmos or Planet Earth (narrated by Sir David Attenborough). They're fun to watch, beautifully shot and incredibly informative as well as entertaining.
3. Make the dreaded summer reading list more manageable by breaking it up among classmates, then having them meet periodically to discuss the material. Other students may have caught something that your child has missed and vice versa!
4. Reading for pleasure has been shown to help kids perform significantly better in school. Have your child commit to reading at least one book that's not required for school. For ideas, check out the New York Times best-seller list or one of Goodread's many teen lists, or ask your local bookstore or library staff for recommendations.
5. Lots of local art and cultural museums offer teen programs, free guided tours and more to help parents and kids get more out of a visit—like historical tidbits and stories you'd otherwise miss. Check your favorite museums' websites to see what they offer throughout the summer, and mark the events on your calendar.
6. The most important part of learning a new language? Daily practice. Free apps like Duolingo (Android, iOS, desktop) and Babbel (Android, iOS) turn grammar and vocabulary lessons into games and exercises that make daily use fun and easy.
7. Once a week, make your teen responsible for a family meal, including handling the budget, shopping and cooking (with your assistance, of course). He or she will have to deal with all the kitchen math, like portion sizing and measuring out ingredients, plus keep costs in line.
8. Book smarts aren't the only ability teens need to get ahead. Get them into volunteering to help build valuable life skills like teamwork and social competence as well as a sense of civic duty. Plus, volunteer experience looks great on a college application. For opportunities in your area, visit volunteermatch.org.
9. Learning the basics of computer programming can help students better understand math concepts. Encourage your teen to develop his or her own coding project using Scratch, a free platform hosted by MIT that lets users create and share interactive games, stories and animations.
10. The Cities of Learning program, available in four major metropolitan areas, partners with a variety of local organizations and institutions to offer kids and teens fun learning opportunities throughout the summer, like online game-based courses as well as organized in-person activities, many of them free.
Ref. familycircle.com