Parents all over the world share the same concern – the safety and well-being of their children. This concern multiplies tenfold for families with special needs children, as they require round-the-clock attention. Kids with autism and other special needs often wander off, which is a source of immense anxiety and stress for their families. While at home, parents take various measures like installing bars on the window, double locking all doors, and more. However, what worries them more is the time their kids have to spend at school once they are of age.
Family1st GPS tracking solution for special needs eases out the responsibility of the parents and teachers and helps them to keep track of the children while they are in school. It is similar to the technology already in use for monitoring teen driving, vehicle tracking, and more. As parents and therapists are gradually learning more about the dangers and injuries caused due to kids wandering off, a discreet portable GPS device from Family1st surely helps in reducing the anxiety and ensuring the safety of the kids.
Family1st devices are priced at a very competitive price and offer you a variety of GPS tracking solution features. We also have the lowest monthly subscription rate starting at $19.95 only. All our devices come with a Lifetime Warranty. You do not have to sign any contract and can deactivate our services whenever you are without any cancellation charge or hidden fee. 
Why do Children with Special Needs require GPS tracking?
The world in itself poses various dangers to kids. And if a child has certain developmental, behavioral, or cognitive impairment, the risk is significantly more. Researches prove that kids with autism or any other such diagnosis tend to leave their homes or schools and wander about if left unattended. This behavior is not only threatening their safety but also leads to increased stress and takes an emotional toll on their families.
GPs tracking devices like Family1st, allow parents, teachers, and other caregivers to keep a constant check of their child's location, even when they are not physically with them. The intuitive application that comes with the device can be programmed to send immediate alerts relating to the child's movement, thereby helping the caregiver (parent, teacher, other) to take necessary action and avoid any mishap.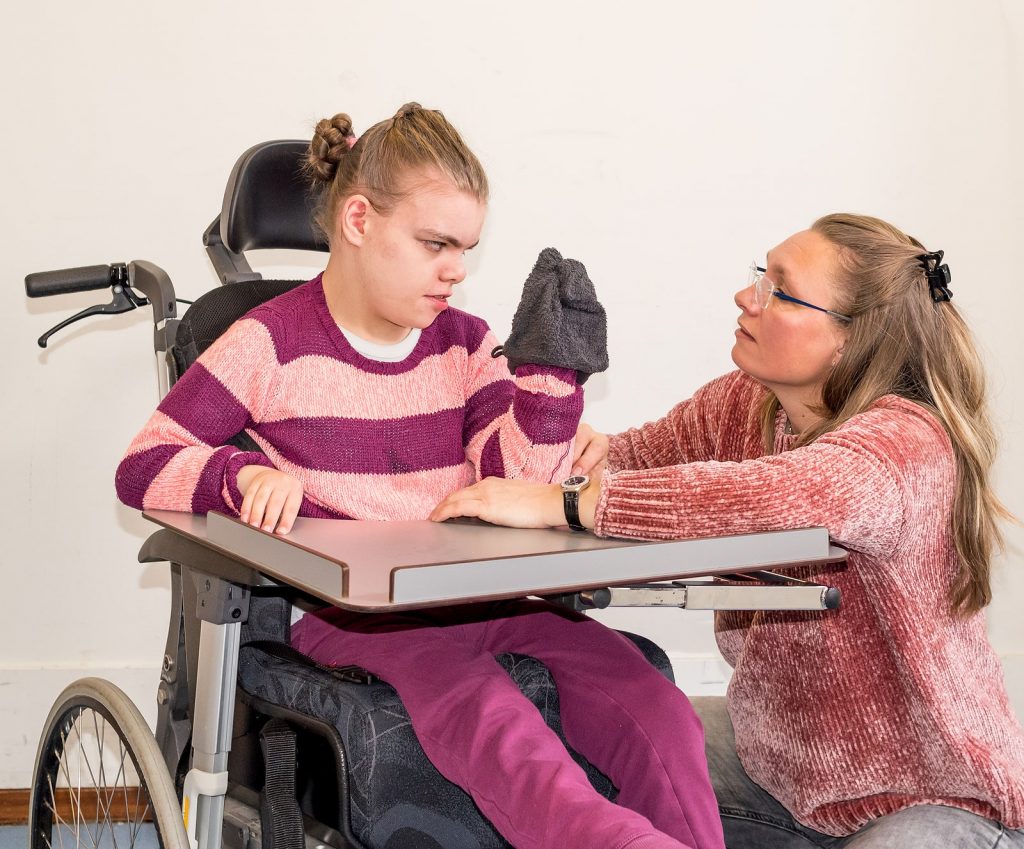 Most importantly, it gives the child a little freedom, though monitored, to explore things on their own, within safer limits. In a survey conducted by a leading children's medical center in New York, it was found that using technology, especially GPS devices for kids with autism and other developmental disorders, has improved the quality of life for about 96% of families (who participated in the survey).
How do GPS tracking devices help
Children with Special Needs?
GPS technology is quite simple – it collects and transmits location data in real-time, and is fairly accurate. But this technology has widespread application, and it has proved to be a blessing for families with children, teenagers, the elderly, and pets. You can now keep a track of your family's movement and ensure that they are safe. Here is what GPS tracking devices from Family1st offer:
K
Track their location
Parents of special needs children take every measure they need to keep their children safe inside their homes. However, the stress of their well-being is more when they take kids to a park, school, or any other public place, as these places have a lot to explore and children can wander off without notice. GPS tracking device provides real-time location allowing parents to know where their kids are at all times, and reach them whenever required. 
Set Safe Boundaries
Geofencing allows users to create virtual boundaries, and alerts can be sent when the GPS tracking device either enters or exits the predetermined boundaries. This feature works great for family tracking needs. When you have a special needs kid in the house, you can use this feature to set a parameter around the house and school and will get notified as soon as your child leaves the safety of these boundaries. This is extremely helpful also in the sense that it does allow your child to comfortably explore their surroundings, within safety limits. 

Alerts and Notifications
GPS tracking devices come with an application that can be easily downloaded on any mobile device of your choice, and through this device, you can access the platform to set boundaries, check the location and create events for which you would like to be notified. These applications are programmed to be user-friendly, and send immediate notification via messaging and e-mail, allowing you to take necessary action if required. 
Why Family1st GPS tracking solutions is you need?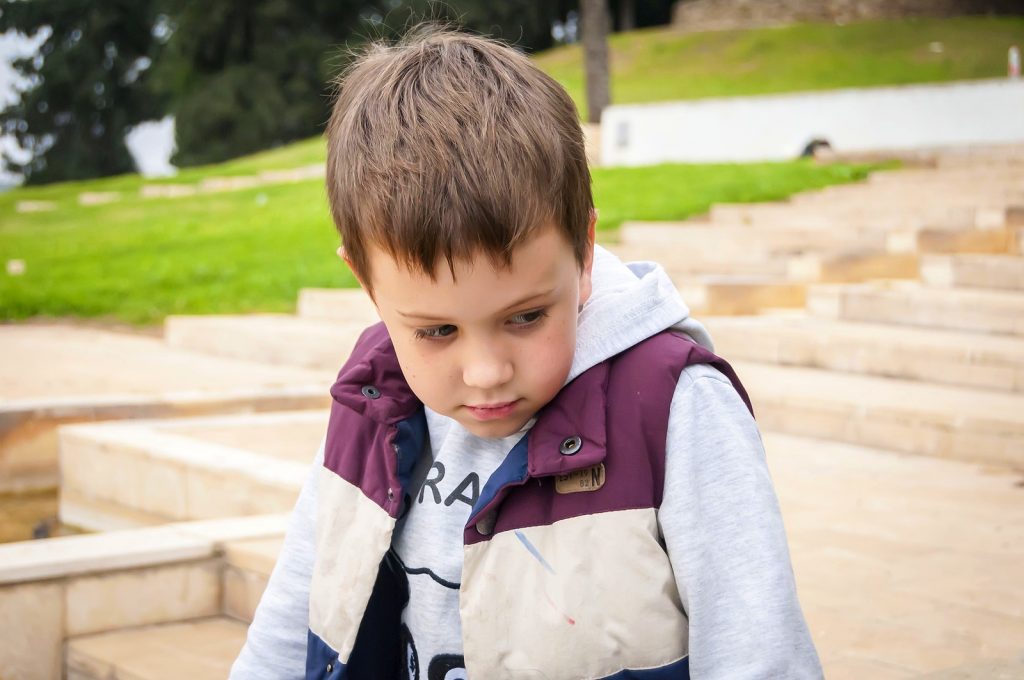 Family1st designs and provides GPS trackers meant for family use. Our devices are small in size, light-weight, and can be easily attached to vehicles, collars, or kept in clothes and bags. Our application can easily be integrated with the GPS tracker and you can download it on your mobile, laptop, smartphone, and any other device of your choice. Here are the reasons Family1st should be your GPS tracking solution provider:
Versatile features
Our GPS tracking devices provide real-time location information, allow for creating more than ten Geofences per device, and send immediate alerts to you through messaging and e-mails. 

Dependable connectivity
We understand the anxiety parents have about their special needs kids. That's why our tracking devices come with more than 2 weeks of active battery life, thereby allowing you to keep constant track of your kids. The device can also be integrated with Alexa and you can use voice commands to check any data collected by the device. Our devices also come with 4G cellular technology and offer indoor tracking through Wi-Fi, ensuring continual tracking making us one of the most reliable tracking solution providers for your family. 
Accessibility
Family1st GPS tracking application can be easily downloaded on any smartphone, tablet, PC, or any other device of your choice. The application is accessible only to authorized users and therefore guarantees that the location data of your family is safe. Easy accessibility to information about the location of your kid not only reduces your stress but also allows you to take immediate action if they need any help.
24/7 support
The safety of a child is a very sensitive matter. Family1st is available for help round the clock. We have a team of professionally qualified experts who are just a call away in case you need any kind of technical support. 
Affordable
Family1st devices are top-notch and use the latest technology. However, our devices are effectively priced to bring you a plethora of tracking solutions at a competitive cost. We also have the lowest monthly subscription in the market starting at just $19.95 only, making us the best GPS tracking solution choice for families. You also get a lifetime warranty on all our devices, with unlimited 24/7 support. If you need to cancel our services, you can do so at any time without having to pay any extra charges or fees. 
Prolonged battery life
With a long-life battery, instant reports, powerful real-time tracking, smart alerts, lifetime warranty, low monthly fee, and 24/7 tech support, Family1st is the leading choice for families with special needs kids. Our devices are light in weight and compact in size. These portable devices are not easily detectable, making them the best GPS trackers for your special needs child. Knowing where your child is, and that you can reach them when they need you, definitely helps in reducing anxiety and improves the quality of life of the entire family. At Family1st, we tirelessly work towards making affordable yet high-quality comprehensive tracking solution that helps you keep your family safe.
For more information about our devices and services, and offers, feel free to contact us!