At Family1st we are always striving to give our customers the best experience possible. We consider their needs and wants, then deliver above the expectations.
We are proud to announce that our customers now have access to roadside assistance at 40% less than local rates, powered by an industry heavyweight Blink. Some of Blink's lasting relationships are with Ford, Subaru, Chrysler, Bentley, State Farm, Nationwide, and more. Blink helps over 10 million drivers every year! Services include towing, tire change, jump-starts, vehicle lock-out service, fuel delivery and more.
Paying a yearly fee for roadside assistance is a thing of the past. Why not pay only for what you need? Most services are a flat $49. Blink provides an uber like experience which allows you to see the service provider travelling towards your location in real time.
Our customers love our app, and now they will find a new feature on the mapping platform. They can click the "tow truck" and we can link them with Blink, effortlessly. Our customers have more peace of mind than ever, that their teen driver's are safe and sound.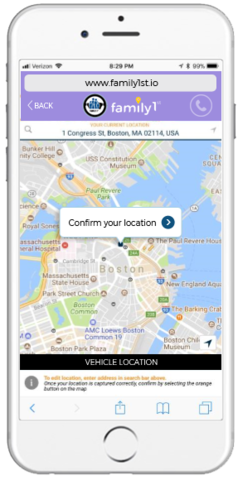 Visit Family1st today to learn why our customers love us!