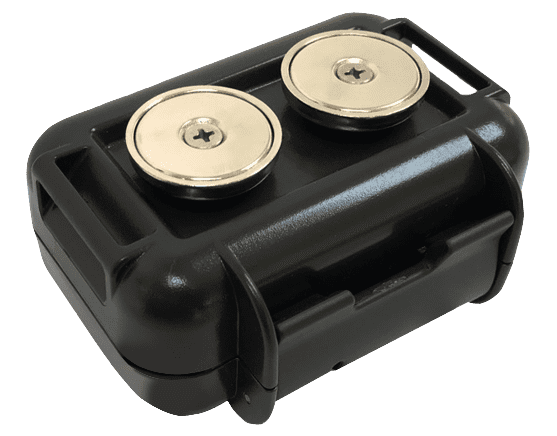 Weatherproof Magnetic Case For Portable GPS Tracker
Have a question? Call Now +1 (855) 462 7819
Instock
Free Shipping for orders above $75
The Family1st Magnetic case comes in a smooth black design and blends seamlessly to the underside of any vehicle or equipment that needs to be monitored. Its durable design and construction protects the portable tracker from rain, mud, dirty roads, snow and ice and keeps the tracker as good as new. This is a recommended accessory for Family1st Portable.
BUY NOW
Magnetic Case Specifications
Excellent choice for covert GPS tracking

Weather and waterproof

Anti-rust coated

Mount firmly attaches to any clean magnetic surface

Size: 3.7 in X 2.6 in X 1.9 in

Made of highly durable plastic

Pull force of 55 pounds


Built On An Unsurpassed Roadside Network, Trusted By 80 Million Drivers Nationwide.
The provider network is one of the nation's largest, covering over 99.4% of zip codes and
handles over 10 million events – each year. Anything can happen in the blink of an eye –
which is why we have their trained response agents on hand to help you with roadside issues
and get you back on the road. Prices are up to 40% off local prices.
Comprehensive Services Include:
Uber-Like & Interface
Towing
Jump-Starts
Flat Tires
Fuel Delivery
Vehicle Lockout
Vehicle Stuck (Winch)
You may also be interested in:
Warranty : 1 year warranty from date of purchase