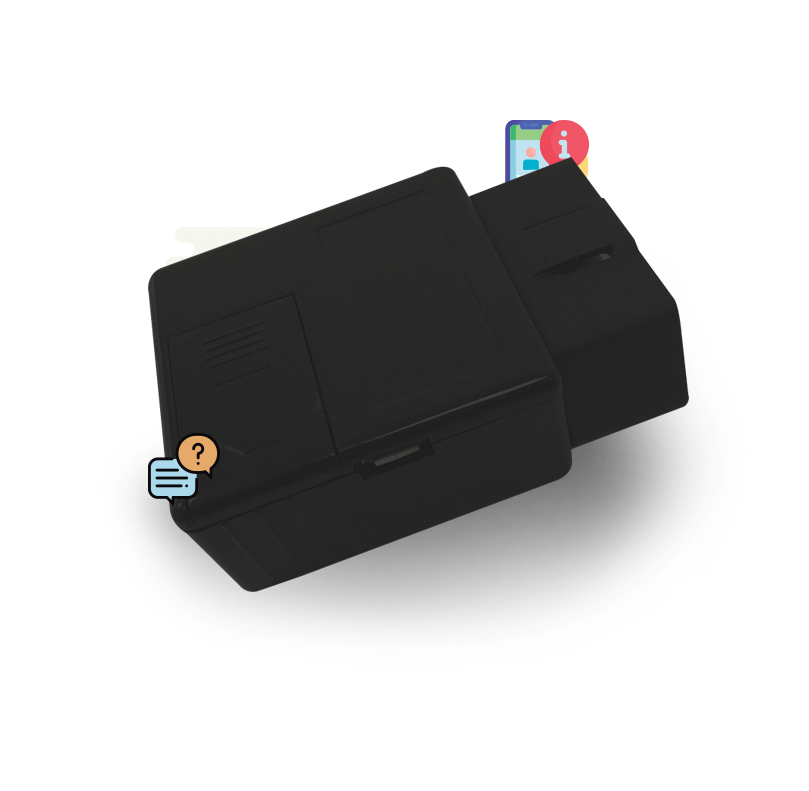 Family1st Plug In/OBD
Get engine diagnostics and quick travel reports anywhere, anytime with our Onboard diagnostic –Family1st Plug in. It is super easy to use . Simply plug it into your car's diagnostic port (usually located near the steering wheel) . It is the best device to stay on top of your car's health. It lets you know the car is operating and if it is having engine related issues. You can even enable alerts for ignition on/off and engine on/off. You can also set boundaries (Geofences) to receive alerts when the device crosses the boundary. Function key alerts can be activated immediately for the SOS function. It can also alert you by text or email when it detects speeding, hard braking, or quick acceleration.
** Monthly Tracking Service Fee = $24.95 per device
Have a question? Call Now +1 (855) 658-7225
Instock
Free Shipping for orders above $75
Product Specifications
Real time updates

Track via computer, tablet, Android and IOS app

Generate reports in excel, pdf or csv

Track history review

Driver safety reports

24/7 online customer support

Multi-user and multiple driver account

Data storage up to 1 year

Geofencing

DTC Report

Engine Diagnostic Reports


Built On An Unsurpassed Roadside Network, Trusted By 80 Million Drivers Nationwide.
The provider network is one of the nation's largest, covering over 99.4% of zip codes and
handles over 10 million events – each year. Anything can happen in the blink of an eye –
which is why we have their trained response agents on hand to help you with roadside issues
and get you back on the road. Prices are up to 40% off local prices.
Comprehensive Services Include:
Uber-Like & Interface
Towing
Jump-Starts
Flat Tires
Fuel Delivery
Vehicle Lockout
Vehicle Stuck (Winch)
Product goes beyond what I expected.
★★★★★
"
My device works well. Product goes beyond what I expected. Is extremely accurate. Any questions I have had customer support was amazing and timely at helping me. I hightly recommend Matrack.
"
"
The device is good and work perfect.
"
"
Must emaphasize on the excellent customer support which is invaluable to a well crafted product! Value for money and a happy customer!
"
You may also be interested in:
Warranty : 1 year warranty from date of purchase
What you need to do:
1. Please order your tracker by clicking on the BUY NOW link. The monthly service charge will be activated only after your 2 weeks of free service expires.
2. To access your account in Family1st .io, use the login name and password received by email.
3. Once logged in, you can view and manage your tracking information and explore the many features included in your new GPS tracking system.
4. You simply download the free app on your phone or login online and you can start tracking immediately.
5. If you are missing the login or the password, please contact support@matrackinc.com
Try Family 1st
Receive 2 Free Weeks of Monthly Service!