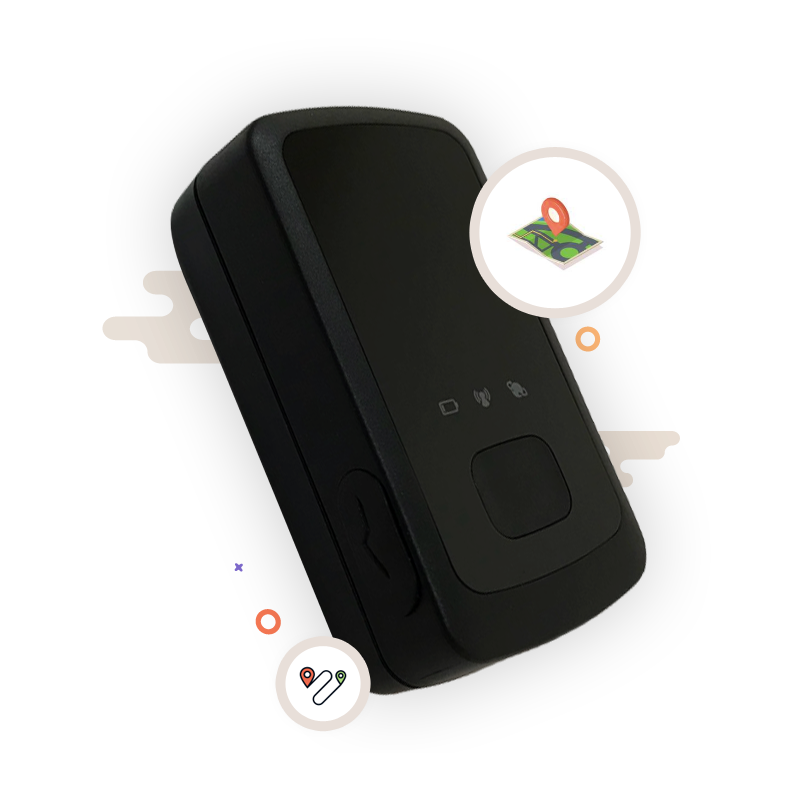 Family1st Portable
An excellent means for tracking a car, your child, pet or anything you need to track on a real time basis. You can enable immediate text/email alert. You can also set boundaries (Geofences) to receive alerts when the device crosses them. You can even set up the function key alerts to activate the SOS function. The tracker also goes to "sleep" if it's not moving, drastically improving battery life. Family1st Portable does not require any installation in the vehicle. Just place it in an optimal position where it can get access to satellite.
** Monthly Tracking Service Fee = $24.95 per device
Have a question? Call Now +1 (855) 658-7225
Instock
Free Shipping for orders above $75
Product Specifications
Size - 2" x 1" x .8"

Weight - 2.11oz

Track via computer, tablet, Android and IOS app

Generate reports in excel, pdf or csv

Track history review

Driver safety reports

24/7 customer support

Multi-user and multiple driver account

Data storage up to 1 year

Internal and Rechargeable battery


Built On An Unsurpassed Roadside Network, Trusted By 80 Million Drivers Nationwide.
The provider network is one of the nation's largest, covering over 99.4% of zip codes and
handles over 10 million events – each year. Anything can happen in the blink of an eye –
which is why we have their trained response agents on hand to help you with roadside issues
and get you back on the road. Prices are up to 40% off local prices.
Comprehensive Services Include:
Uber-Like & Interface
Towing
Jump-Starts
Flat Tires
Fuel Delivery
Vehicle Lockout
Vehicle Stuck (Winch)
"
Thank you all so much. It helped recover my car after being stolen. I'm leaving again on a trip and it's my security blanket when I'm gone.
"
"
We are a trucking company that we improved our performance since we moved with the Matrack services and their support team. The device cover all our needs, helping to keep our fleet on the road.Always we find support and answer over our requirements, working together to solve the problems and improve the information handling.Technical support is answering all our concerns 100% of the time. Is a 24 hrs communication, giving the answer immediately or the research to solve or improve the situation. They are a great team!
"
You may also be interested in:
Warranty : 1 year warranty from date of purchase
What you need to do:
1. Please order your tracker by clicking on the BUY NOW link. The monthly service charge will be activated only after your 2 weeks of free service expires.
2. To access your account in Family1st .io, use the login name and password received by email.
3. Once logged in, you can view and manage your tracking information and explore the many features included in your new GPS tracking system.
4. You simply download the free app on your phone or login online and you can start tracking immediately.
5. If you are missing the login or the password, please contact support@matrackinc.com
Try Family 1st
Receive 2 Free Weeks of Monthly Service!