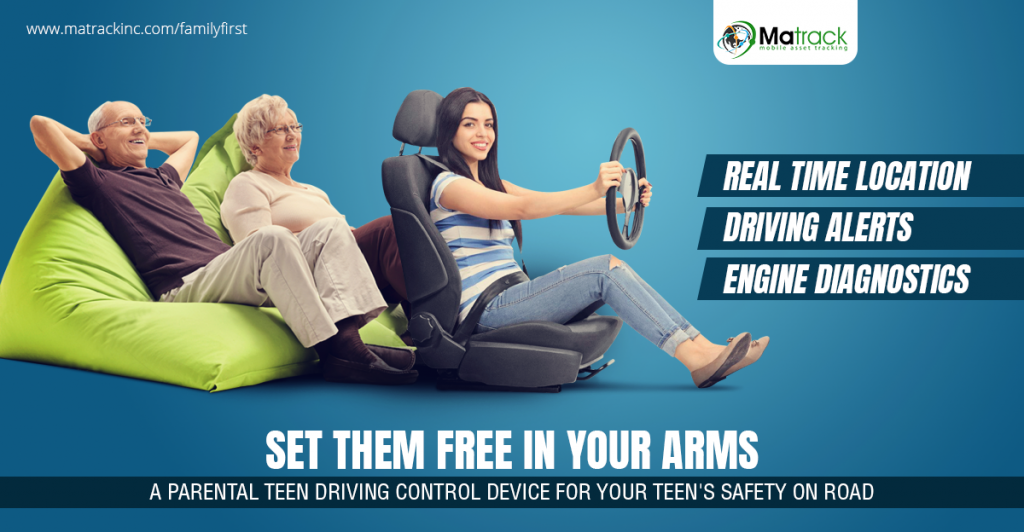 Are you concerned about your young driver? At Matrack we understand it's not just the new driver who is nervous. Our products provide parents with an easy, affordable way to keep tabs on unsupervised teens behind the wheel.
If you feel a set of training wheels may be needed for a new driver, or if a teen driver is displaying unsafe or risky behavior like speeding, or if you simply want to know their whereabouts during these challenging times, we provide you with the means to view them 24 hours a day from any computer, tablet or phone.
Our GPS device easily installs into any vehicle, then parents can log into their account to view real time tracking of their teen's driving behavior and locations. Our tracking service goes long distance; whether driving to a nearby friend's home or cross country to college, MaTrack has your family covered.