When it comes to driving, the most prominent role model for teens is their parents. Your teen's driving behavior's success lies in how much as a parent, you take time to talk with them about the most significant driving risks. Road accidents and vehicle crashes are increasingly becoming the leading cause of death among teens, says the National Highway Traffic Safety Administration. And as per the latest reports, it is estimated that around 2100 teens will die on the roads this year if proper driving safety measures and rules are not followed.
The National Teen Driver Safety week takes place from October 18 to 24, 2020. It's an annual campaign supported by Desjardins and CN to build awareness of teen driver safety issues. It also encourages youth and community involvement as part of the campaign. Not just this week, but every week, parents should have a conversation and share with their teens about the importance of following the safety rules while driving a motor vehicle. These rules address the most significant risk factors for teen vehicle crashes like alcohol, lack of sleep, distracted driving, no use of seatbelt, speeding, and the number of passengers.
Teen driving and facts about road crashes
Road crashes are the second leading cause of death among teens in Canada. Young people are killed and severely injured in crashes higher than any other age group under 80 years old. The common cause of this increased death rate in crashes is due to the over-speed by teens. The NTDSW 2020 will focus on drink and drive, Overspeed, distracted driving, including rail safety.
Among all other types of injury, diseases, or violence, motor vehicle crashes are the leading cause of death for teens.
In 2017, 2247 people were killed in vehicle crashes involving a teen driver, of which 755 deaths were the teen driver.
Parents can be the biggest influencers when teens are behind the wheels if they can talk with their teens and share some time about some of the biggest driving risks.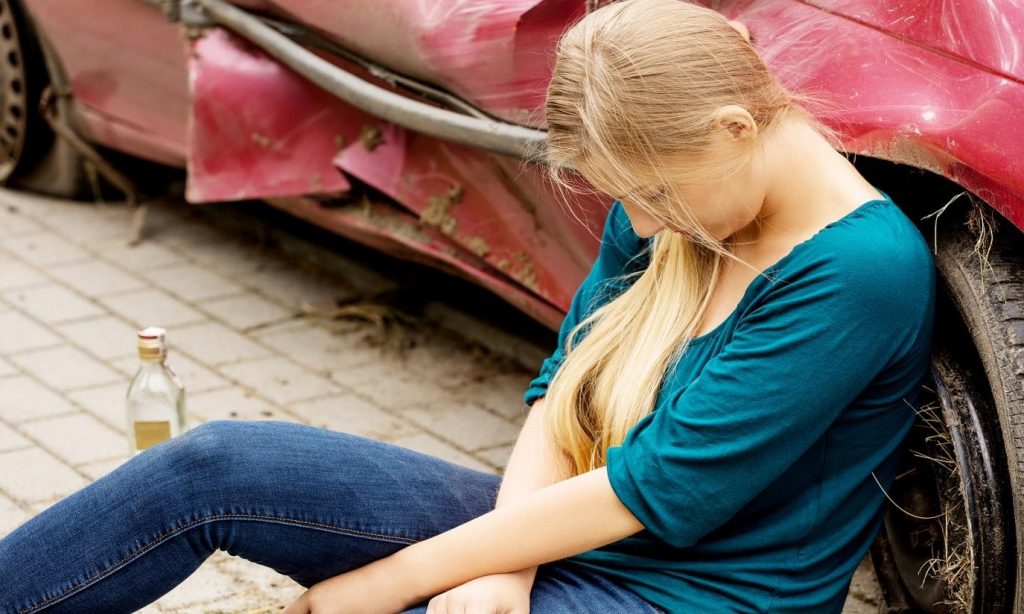 Why the need for teen driver safety week?
Even though there is strict legislation outlawing all cell phone use and texting while driving by novice drivers, research shows that teen drivers who have just got a license are 2-3 times more likely to get distracted and send text messages or emails while driving. In 2010, 11% of the teen drivers involved in fatal crashes were distracted at the crash time.
Besides, NHTSA encourages teens and adults to take and keep the distracted driving pledge – a campaign to help end distracted driving to encourage drivers to drive phone-free. By taking this pledge, teen drivers pledge to:
Protect lives by not texting or responding to any phone notifications while driving.
Be a good passenger and speak out if the driver in my car is distracted.
Encourage friends and family to drive phone-free.
Teen Safety Campaign – Rules for The Road
The Teen Safety Campaign focuses on six key risk factors that contribute to increased motor crashes.
Wear a seat belt and make sure all passengers wear as well.
No Overspeed
No distractions
No extra passengers
No alcohol
No drugs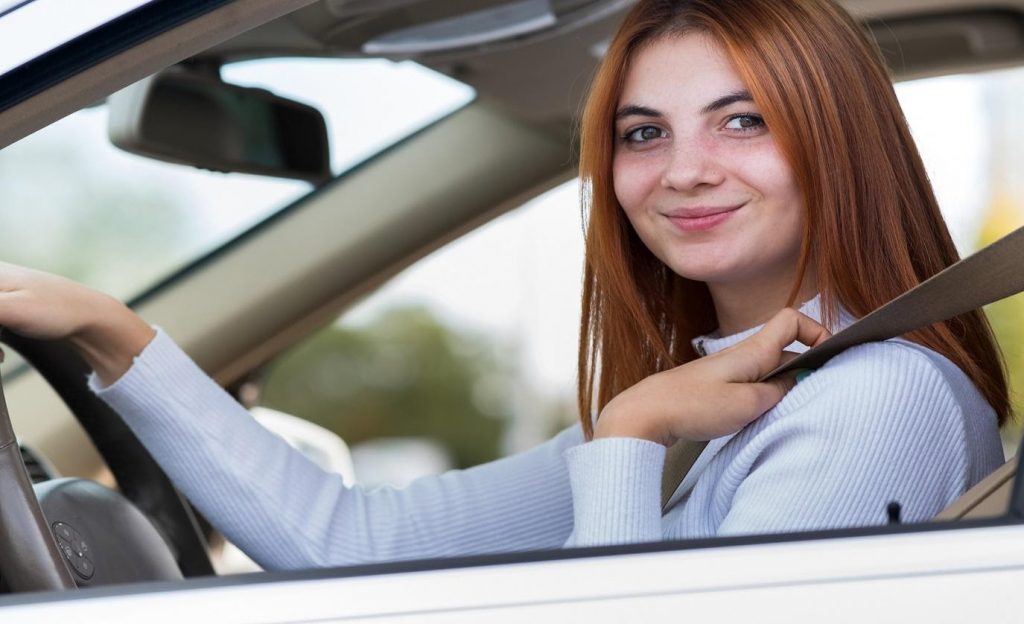 Wear a seatbelt and make sure all passengers do the same – wondering what the first rule is for the road? Everyone needs to COMPULSORILY wear a seat belt – including the driver and passengers, for every trip. Be it to your nearest store or your friend's home, NHTSA recommends wearing a seatbelt at any cost. As a parent, you need to make your teen driver follow the seatbelt rule strictly. Establish rules with your teen that every person in the vehicle should buckle up whenever they get into the car. Hence, parents are in control of the #rulesfortheroad.
No Overspeed – 28% of the teen passenger and drivers involved in fatal crashes in 2018 were speeding. Though going at Overspeed is a fun element for your teen, convince him/her about the possible risks and effects of driving your car at Overspeed. As a parent, you are in control of your teen's safety on the road. Strictly teach them not to overspend.
No distractions – Teens get easily distracted when a phone call or message alert pops up while driving; this small distraction can lead to severe injuries, fines, and crashes. More than 170 deaths in fatal crashes in 2018 involved a teen driver who was reportedly distracted while driving. As a parent, it's in your control to tell your teen to switch off the phone while driving. #rulesfortheroad. This also means that no texting, no emailing, and no-calling back while in the driver's seat.
No extra passengers – Distractions can be from anywhere at any time; mostly, it's high when passengers are there in the car/ vehicle. Extra passengers are of the same age level as the teen driver; then, the risk is double. It would be ideal to talk with your teen driver about the severe effects of distraction from passengers unless they are well-experienced and adults. More than 1200 teen passengers of teen drivers were killed in accidents in 2018, which is why, as a parent, you need to emphasize NO EXTRA PASSENGERS in the vehicle strictly.
No alcohol – Alcohol drinking causes serious health problems and can also take your life when under the influence while driving. 16% of teen passengers and vehicle drivers in fatal crashes in 2018 were reported with alcohol influence while driving. Also, educate your teen driver not to accompany any driver who is drinking and driving. The risky driving behavior and dangers of drinking alcohol can put both the driver and passenger at high risk. Make sure your teen driver knows rule no: 5 – #rulesfortheroad.
No drugs – When your teen driver uses marijuana or any such drugs, it can impact the driving ability. Make sure your teen knows all the after-effects of drug use and driving and strictly prohibit drug-use driving. Driving under the influence of drugs or alcohol is dangerous and illegal. It can also put the passenger's lives at risk; hence, they follow rule no:6 before starting the wheels. Over-the-counter prescriptions and medications can also have a drowsy effect on the driver, making it more vulnerable. As a parent, talk with your teen child and make sure they aren't driving when on medications – #rulesfortheroad.

The final word
Parents can directly influence their teen child than anyone else, as your teen driver looks upon you when it comes to driving and other skills. Spending some quality time with your teen and letting them know about the risks associated with teen driving can create a better understanding of them. No matter how many restrictions and rules are set, some teens can break the rules, and most often, parents end up knowing the after effects lately. This is where the role of GPS trackers comes in handy.
A GPS tracker helps the parents to track and monitor their teen's driving behavior. Whether they are harsh braking or entering a restricted area, your parents can get notified in your smartphone, from the comfort of your home or office. Thanks to the advanced technology, Family1st offers real-time tracking updates and features at an affordable rate at the lowest monthly subscriptions. You can buy the Family1st GPS tracker with an optional magnetic case so that it can be easily mounted on any metal surface on your teen's vehicle. Without your teen know about the device being mounted, you can take appropriate actions then and there with these portable vehicle GPS trackers. You can track and monitor anything valuable for you and your family, not just your teen's driving. You can use these mobile trackers for monitoring your valued assets, purse, senior parents, pets, children, etc. So if you are one of those teen parents who are worried about your teen's driving skills, buy the Family1st sleek and compact GPS trackers and ensure teen driver safety.