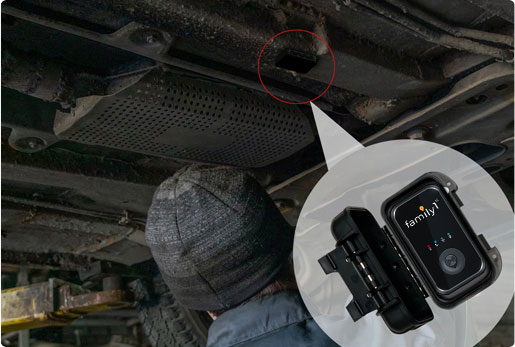 Place the tracker under your car.
All our portable trackers come with a weatherproof magnetic case so that you can attach it right to the bottom of your vehicle or any clean metallic surface.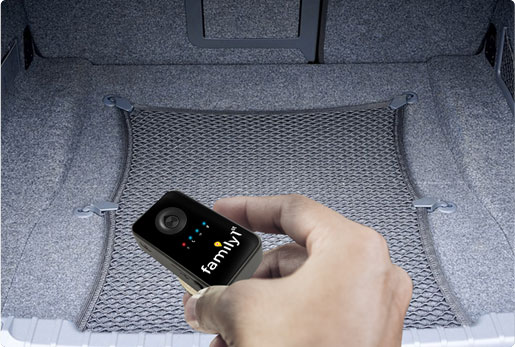 Place the tracker in your trunk.
This highly concealable tracker is suitable for business personal to track classic cars, motorcycles, boats, antique vehicles and more.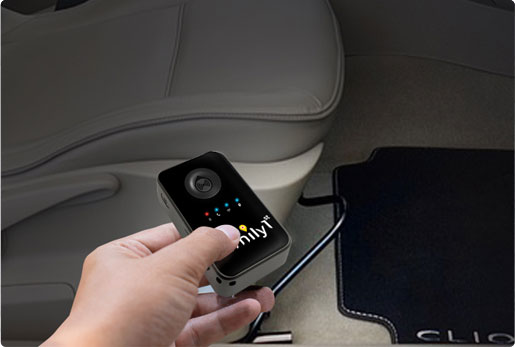 Place the tracker under the seat.
The tracker can easily be covertly placed underneath a car seat, with or without the magnetic case.
Know your classic cars are safe with Family1st tracking.
Be Certain. Be Smart. Be Proactive.
Family1st is rated #1 by Best Reviews because we deliver unparalled security tools and technologies to individuals and corporations, providing 24/7 protection for loves ones, valuables and business assets.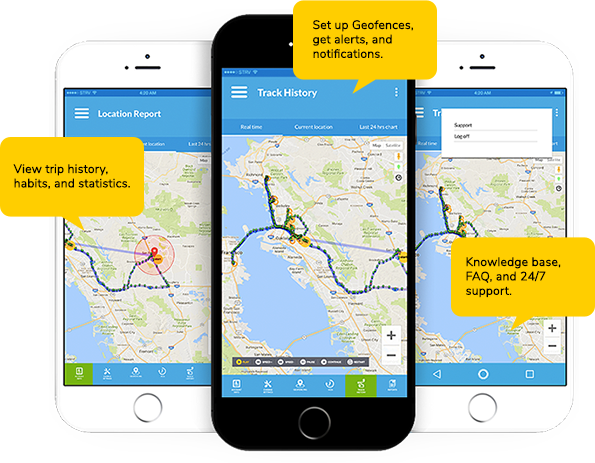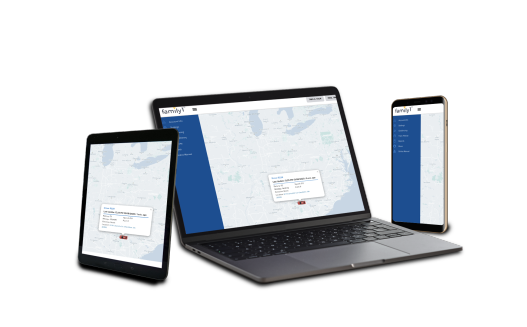 The smart and easy way to monitor your classic cars
Whether you are at the office or home or travelling, you can always monitor your vehicles with just at a click. We provide you with the means to view them 24 hours a day from any computer, tablet or smartphone.
Exclusively for members of Hagerty DriveShare
Comes with a FREE magnetic case.
Place the tracker underneath your car or any clean metallic surface.
Features of Small GPS Tracker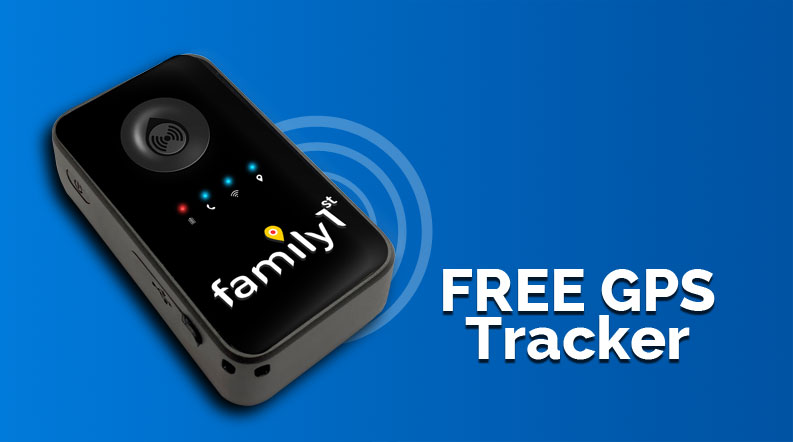 Free GPS Tracker
Whether you wish to track highly expensive assets or not, the emotional attachment to said assets is priceless. But spending 100s of dollars to track it might not be feasible for all of us. The portable is robust effective and simple GPS tracker in the market. The Family1st portable device has minimal maintenance and maximum security for your assets and loved ones. Keeping track of them should be the only thing on your mind when purchasing this product.
Lowest Monthly Subscription of $18.95
To get the most of your device, you need accurate tracking, on spot updates and the best customer service. No Bots will do for you. However, you are expected to pay major $ per month to get these basic features. At Family1st, you do not need to pay an arm and a leg every month to get the best. Our monthly subscriptions start at $18.95, and you do not need to sign up for a year in advance to get that rate. There are no contracts or cancellation fees, and Family1st offers a 30-day, no-hassle cancellation policy. With the $18.95 monthly subscription, get motion updates every 60 seconds.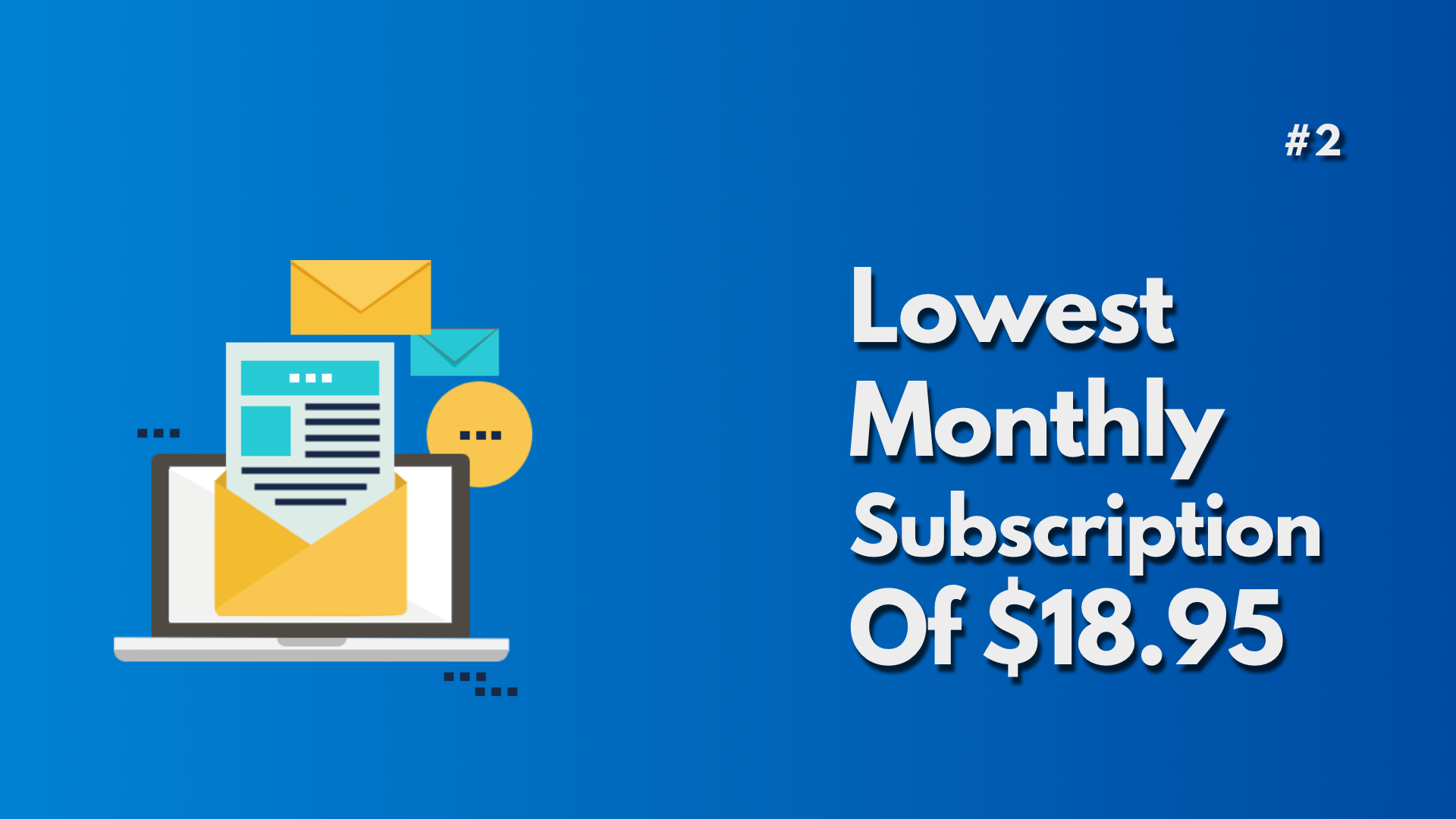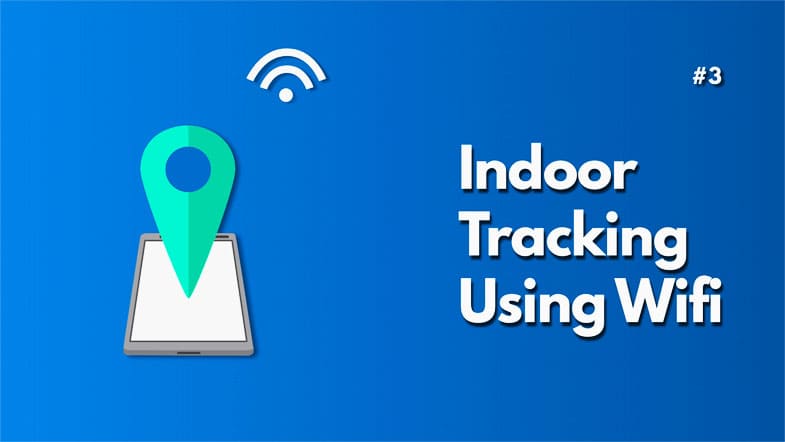 Indoor Tracking Using WiFi
All our products work seamlessly under the open sky. But just in case you need help finding the portable device in your home or area which has WiFi capabilities, we have you covered. This helps in acquiring the position data. The indoor tracking using WiFi feature helps in several situations; whether it is for the safety of your assets or recovering the misplaced portable device, this feature comes in handy.
Covert Tracking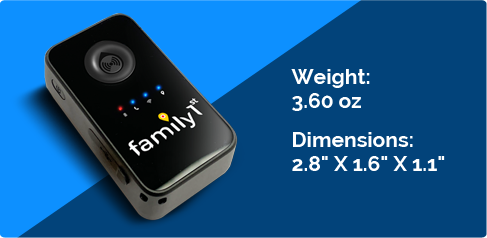 Discreet and Portable Design
Rechargeable battery lasts up to 2 weeks
The Family1st portable device is small enough to put in a bag or place in the car without anyone noticing. Since the device has motion activation, its battery can last over a week, in most cases. That means you do not need to access and recharge it too often. Whatever your tracking needs are, the family1st device is the perfect choice for easy tracking!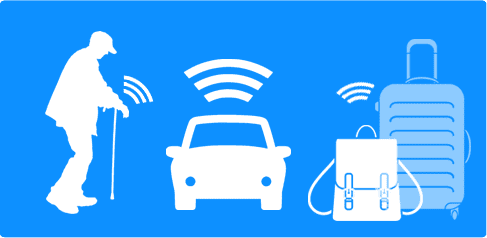 Easy to Attach to Anything or place anywhere
Family1st gives you the optional magnetic case to purchase, enabling the tracking device to be mounted quickly, and it stays stable. You can attach it easily under the car or any metal surface, person's belt, dog, drone, purse, handbag or luggage.
Be Certain. Be Smart. Be Proactive.
Safeguard the things that matter to you most
Accurately track while having peace of mind knowing where everything is at all times. The versatility of the device is only mired by ones imagination. Its small size and light weight does nothing to hinder its high performance.
4G Cellular Technology
Our newest device uses 4G cellular technology which has speeds that are close to 10 times faster than 3G networks. Its higher data speeds brings to you one of few 4G GPS trackers available in the market. With the in-built buffer you will be able to use the tracker in more areas where most other trackers may not work. The full 4G coverage allows the device to provide you with quick updates all over North America: This device tracks in USA, Puerto Rico, U.S. Virgin Island, Canada and Mexico. The latest Family1st GPS tracker is the most advanced version of our already best-selling, portable GPS tracker and comes with the peace of mind you deserve when using a tracker for your assets.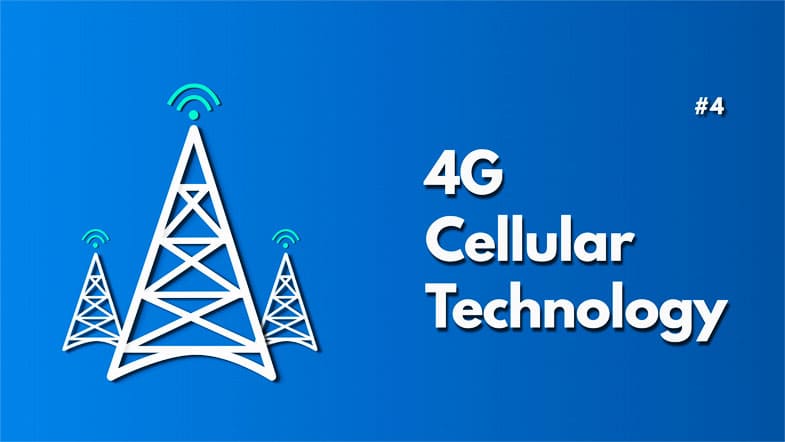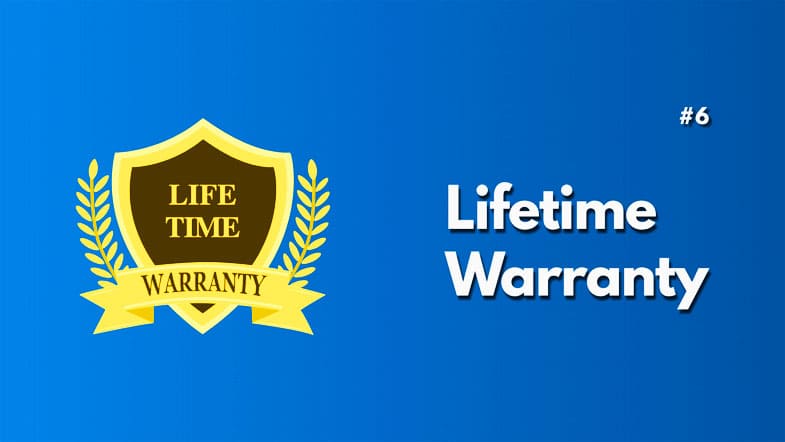 Lifetime Warranty
Not all lifetime guarantees are truly unconditional. However with Family1st you can rest easy. If you're not satisfied with the device, we will replace, repair, or refund you for your purchase, no questions asked. You can buy with confidence when you buy from Family1st.
Exclusively for members of Hagerty DriveShare
Be Better Informed

Reports
With access to a large database of both historical and real-time monitoring reports.

Alerts
Our customizable Monitoring alerts include: Battery, Ignition, Speed, Location, and much more.

Multiple Drivers
Keep track of all your loved ones by adding multiple drivers and devices to your plan. Monitor them all from one comprehensive map.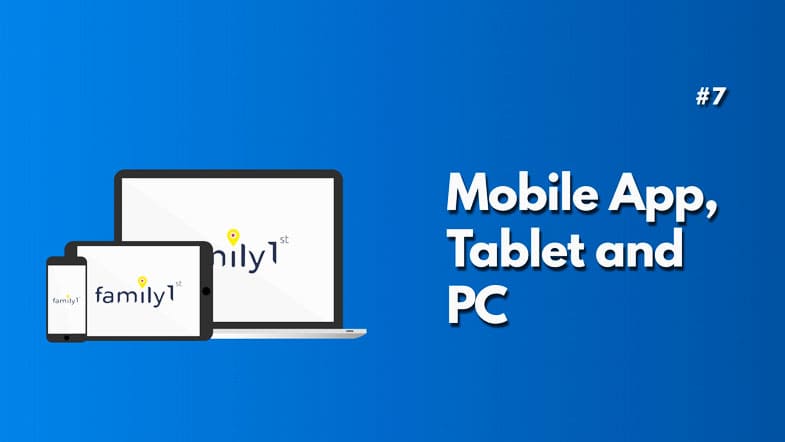 Mobile App, Tablet and PC
Family1st has its own unique Tracking Platform with widest range of features like Real-Time Tracking, Current Location Update, 24 Hour Travel History, GeoFencing, Email/SMS Alerts, Alexa Integration etc. You could also view/download historic reports that will be stored in the server for 365 days.
Family1st also provides you state of the art Android/iOS Apps that you could effortlessly use in your mobile or tablet.
24/7 Tech Support
Technical Support on request. We provide unprecedented tech support services to address your issues via Email/Chat/Call.
Submit your request online, our tech support staff will get in touch with you within no time. We are also reachable via online chat or through phone via callbacks.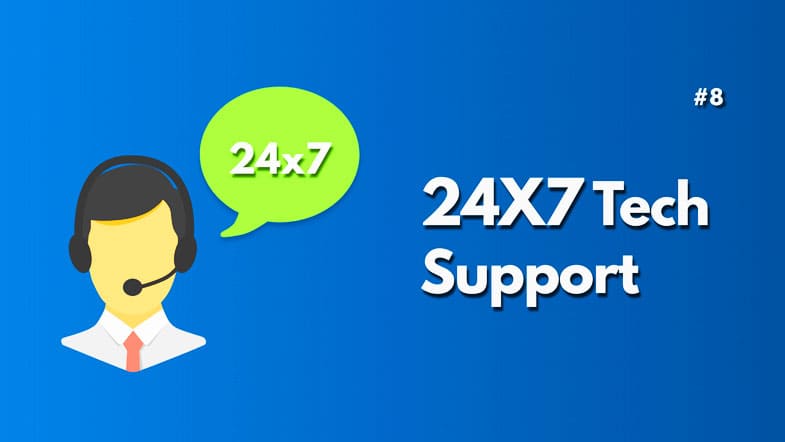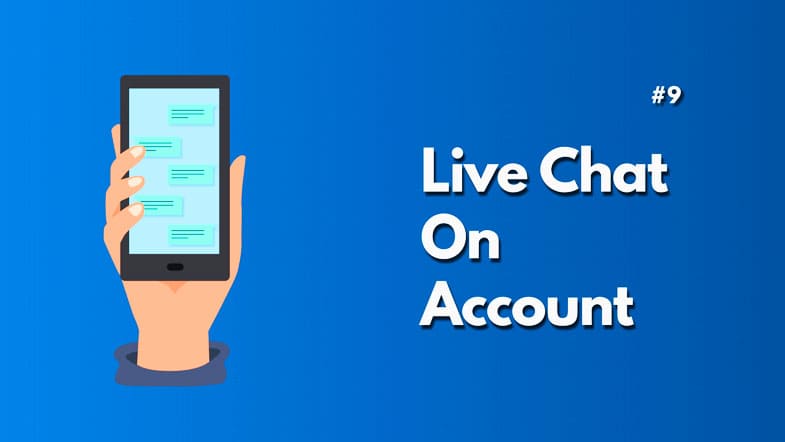 Live Chat On Account
The fastest way to assist with your query.
You could directly access the the Live Chat feature from your user account through web platform or Apps. We assure you resolution, thats our promise we intend to keep at any cost.
2 Weeks Active Battery Life, 6 Months Sleep Mode Battery Life
We provide you the best in class battery life for any GPS Device available in the market.
The device will work for 2 weeks with continuous updates and the battery would last a total of 6 months in sleep mode.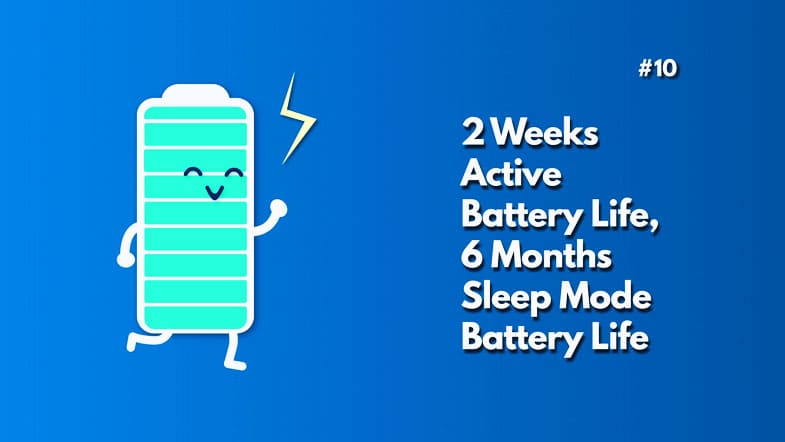 Claim your free device today.
Exclusively for members of Hagerty DriveShare