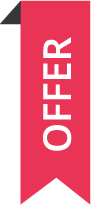 Buy Today and Get 2 Weeks of FREE
Service. Offer Ends November 30, 2018
Why choose Family1st?

Easy To InstallSimply plug in the device underneath the steering wheel. No special skills required!
Easy To UseDesigned with You in mind
In The LoopReceive instant text/email alerts for speeding and dangerous driving
New DriversUse our safety reports to help teens improve their driving
Safety FirstInstant notifications of vehicle malfunction
Save $$$Good safety scores = lower insurance costs
Stolen Vehicle Recovery
Our real time tracking keeps you in the loop, in case of theft. We can provide the street address, latitude/longitude coordinates, and even the direction that the vehicle is traveling to keep your teen safe. In 2012 there were nearly a million car thefts in America. Don't be a victim, be in the know. Instant alerts for ignition on/off can help you nip a theft in the bud, before they even get away with your car, truck, or trailer. Our hardwired device is completely concealed under the dash board, and portable devices can be kept under seats, or in a magnetic case under the vehicle for covert tracking.
Tracking devices – A win for both insurance companies and families
Insurance companies have realized that a GPS tracker can help them give incentives to insurance holders in general and families adding teens on their policies in particular. … Read more.
Our Product Features
Our Latest Blog
By Lorena Reynoso-Singh The holidays are just around the corner, are you dreading seeing certain family members that press your buttons? Is the idea of visiting people you love for the holidays...
By Your Teen Magazine
Originally published at yourteenmag.com
Whether you make this gingersnap pumpkin pie reci...

Built On An Unsurpassed Roadside Network, Trusted By 80 Million Drivers Nationwide.
The provider network is one of the nation's largest, covering over 99.4% of zip codes and
handles over 10 million events – each year. Anything can happen in the blink of an eye –
which is why we have their trained response agents on hand to help you with roadside issues
and get you back on the road. Prices are up to 40% off local prices.
Comprehensive Services Include:
Uber-Like & Interface
Towing
Jump-Starts
Flat Tires
Fuel Delivery
Vehicle Lockout
Vehicle Stuck (Winch)

Try Family1st Today
Recieve Two Weeks of Free Service!