Food Delivery – Online Resources For Hassle Free Meals
Prescription Delivery – Order and Delivery Made Easy
In Home Tech Companionship – State of the Art Assistance
Exercise Solutions – Streaming Fitness From Anywhere
Due to the corona virus, our usual day to day activities have come to a screeching halt, leaving many of us in a scramble for some kind of normalcy. In the wake of the millions of jobs lost and lives taken by this pandemic, we'd like to offer some resources of how to support the most vulnerable among us, our senior citizens. CDC statistics state that adults over 65 are among the most vulnerable of our population. The strict quarantine directions leave many in this group isolated from the assistance they most need.
Thanks to technology there are many ways you can support your senior loved one at this time. This post is the first in a 3 part series that addresses how to support the wellbeing of your senior loved one in body, mind and heart.
Grocery Delivery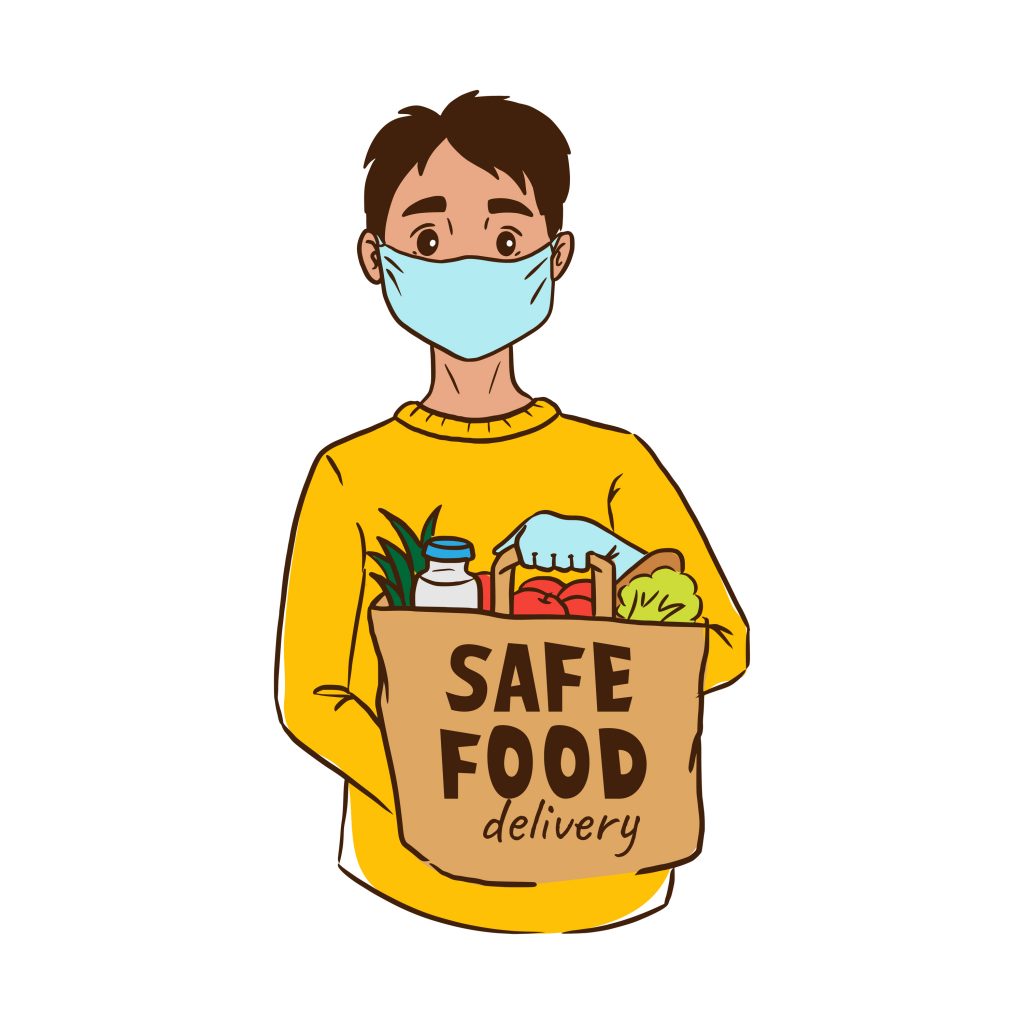 For this post we will cover how you can make the most of the technology available to best support their physical health.
Good nutrition is paramount in helping to keep up the defenses of our loved ones and access to good food is critical. Never has taking a trip to the grocery store ever been as dangerous as it is today. Being in an enclosed space with large groups of people while not being able to determine if any infected people already touched the box of pasta your needing is stressful to say the least.
Grocery deliveries are viable options now more than ever. You can have groceries delivered to your loved one through a general task provider like Task Rabbit. Aside from delivering groceries to your door, they offer other services all the way from furniture assembling to gardening to plumbing. Under the Covid restrictions you have an option to select "contactless tasks." That can be done at 6 feet away. Find out more here
Instacart is another grocery delivery provider for a variety of stores in your area like Costco, Aldi, Kroger, Safeway, and more. Personal shoppers select your items from the store and then deliver them to your door. Depending on your location, you can get same-day delivery (sometimes in as little as an hour!) Find out more here
You may have been using Wal-Mart delivery before, but the company recently launched a new membership option called Delivery Unlimited. When you purchase it, you'll avoid the delivery fee on all of your orders for a full year. Order yours here
Meal Kit Delivery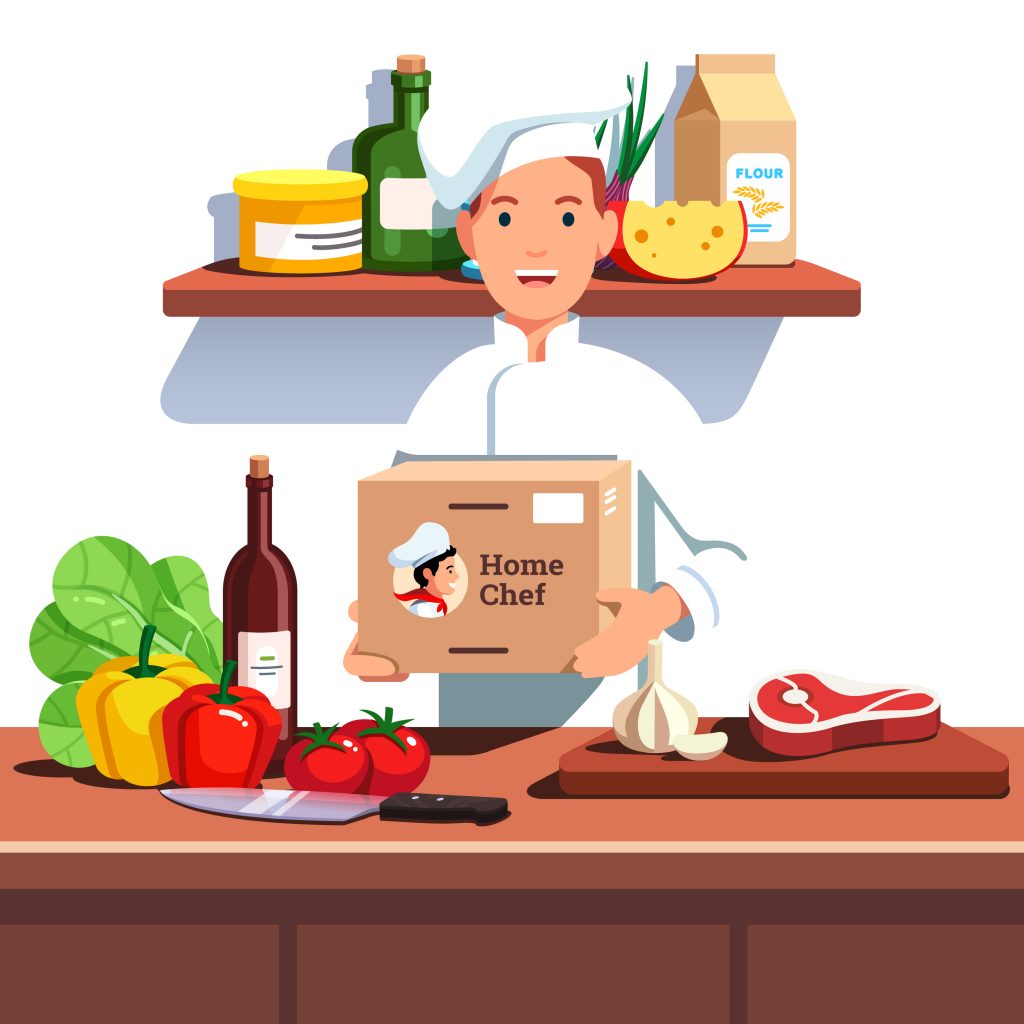 If your situation warrants a more simplified process and you need to save your loved one the hassle of weekly meal planning, grocery trips, gathering ingredients, measuring and preparing them, then meal kits may be the solution. With meal kits the ingredients are curated and sent pre-measured so, there is no waste or useless ingredients left in the pantry
Meal delivery is a great option due to the convenience factor. Many are as simple as going to their website and selecting from the menu offerings of that week, the meals are then brought directly to your door with no social contact.
Precooked Meal Delivery
If your loved one struggles with food preparation due to lack of mobility, memory issues or fatigue, having precooked meals delivered might be a better option. Without assistance in preparing each meal, seniors might skip meals, or reach for easy but nutritionally weak options like processed foods. To know which one works best for your situation, be sure to take note of each providers dietary restriction options, cut off time for orders, delivery schedules, and if their delivery costs are flexible or at flat rates.
Prescription Delivery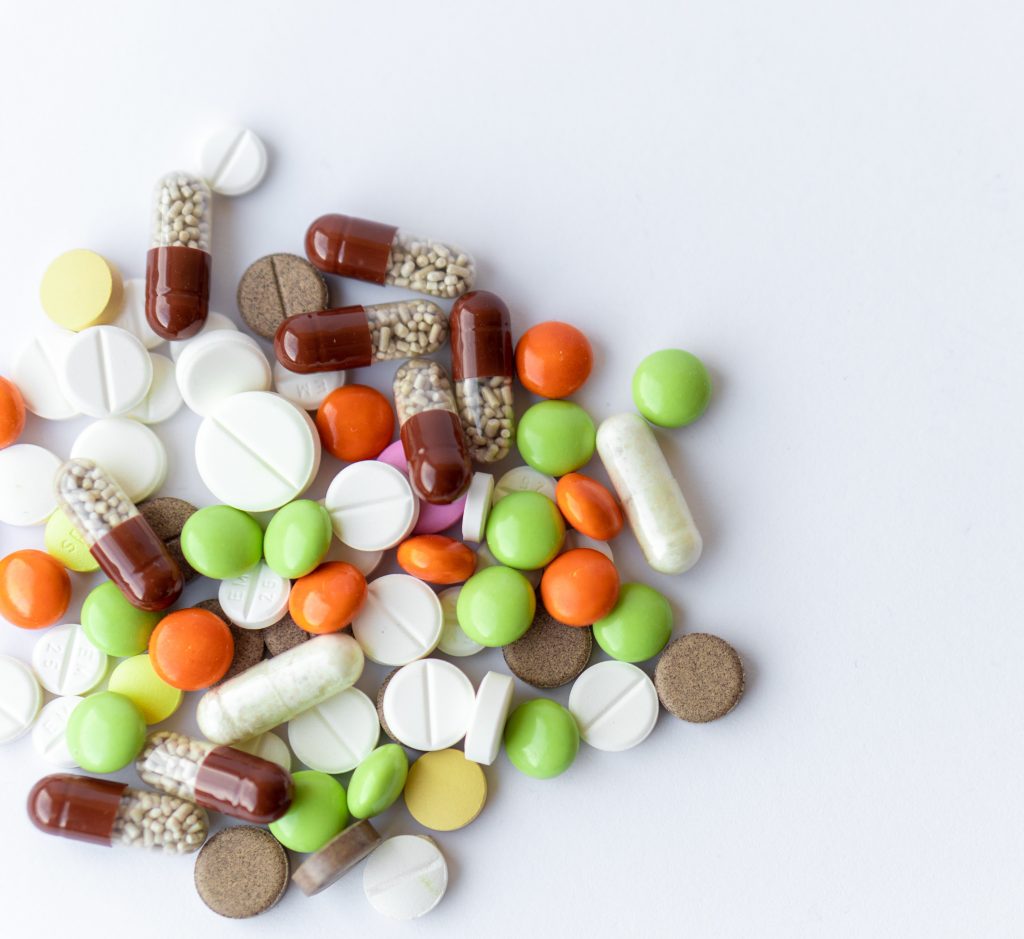 Many pharmacies are now offering free prescription medication deliveries.
CVS and Walgreens, including Walgreens-owned Duane Reed, are waiving delivery fees on eligible prescription medications although neither retailer offers delivery on controlled substances or refrigerated medications.
To make this delivery process easier both CVS and Walgreens have apps you can download that sends texts on delivery options. Once an account is created on their site, prescriptions are filled as usual and the app will show you pick up or delivery options available.
Depending on your insurance, some online prescription delivery services might be covered, as well. Express Scripts and Amazon's PillPack offer free standard shipping.
In Home Support
ElliQ is a robot available for in home support. Your loved one can interact with it by voice commands or touch screen. The ElliQ robot offers proactive notifications such as reminders to take medication and advice . It also allows relatives to monitor the conditions of the home using the company's app. It can be integrated with various messaging and social media platforms, so your loved one can send and receive texts and pictures without needing to fuss with their phone.
The price is $1,499 along with monthly service fee of $35 to $50
Grandcare is a comprehensive home care monitoring system in which relatives can virtually engage with a loved one. The simple to use, touch-based platform lets your loved one look at family photos, get, read and send "email" and watch videos . Healthcare providers are able to set up sensors around the home that can detect motion, establish sleep patterns and even send an alert if the refrigerator door has not been opened in the morning. The system also supports telehealth devices such as blood pressure monitors, scales, glucometers, and thermometers.
The price is $899 for the system and requires a $99 monthly subscription.
Online Exercise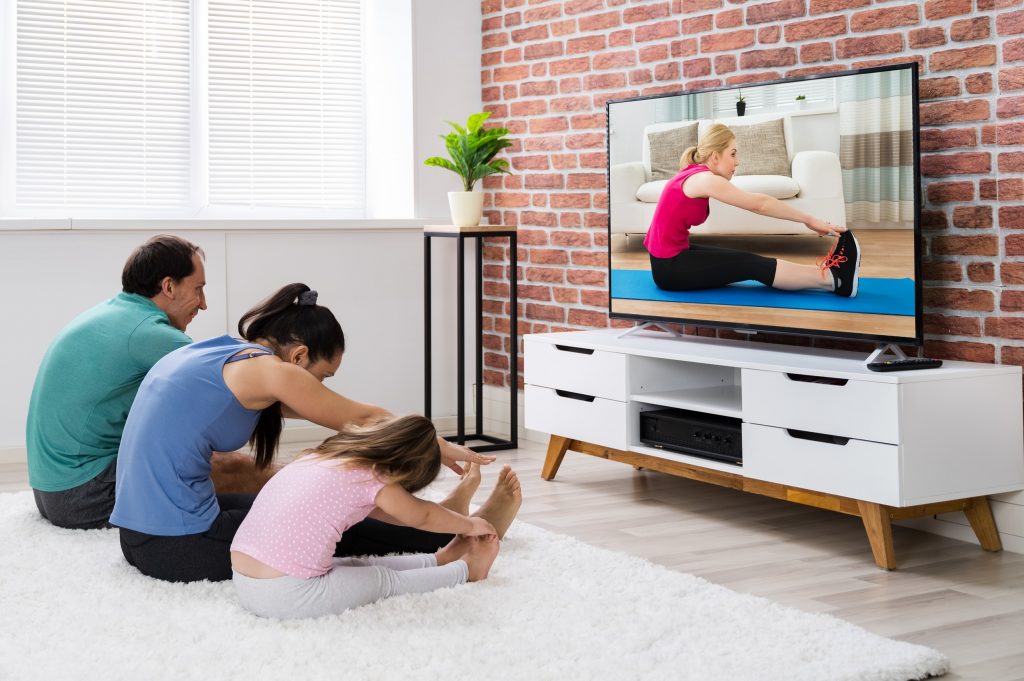 An important part of staying healthy is by staying physically active. Although gyms are closed and outdoor options are very limited, there are a number of exercise classes being streamed as you read these words.
24 Hour Fitness: Everyone can access the 24 Hour Fitness app on-demand workouts and premium content for free during this time. They are also extending their memberships for the amount of time that their gyms are closed.
Gold's Gym: Try one of the over 600 audio and video workouts on the Gold's Gym AMP app, which they are offering for free through the end of May. Get started at goldsamp.com/promo, and enter promo code FIT60.
YogaToday is a site that offers a brand new class every week. Their entire library of hundreds of classes are available for streaming on all devices and their currently running a 14 day free trial.
If pre COVID your loved one regularly took long walks but outside strolls are no longer an option, a treadmill may be the best option. Dicks Sporting Goods is currently running a sale of treadmills at 50% off.
If your loved one has access to safe open space for a stroll outside, don't forget that our trackers are great on long walks. Simply carry in a purse or pocket making sure, it's away from any metallic objects, like keys. For more information on our products don't forget to visit us at Family1st
Remember that although you may be able to provide these resources for your loved one, nothing replaces your presence, even if from afar. Remember to stay healthy by following a healthy diet, get the rest you need and follow the quarantine guidelines. If you get sick, you will no longer be able to help.
To ensure the safety of your near and dear ones you could also use a Family1st GPS asset tracker, GPS locator, GPS mini tracker, and more from our range of tracking products. The GPS asset tracking system is proven to be extremely helpful especially when it comes to GPS car tracking for parents.