GPS trackers have become synonymous with safety today owing to their multiple life-saving features. Whether it is for the safety of your kids or the security of your valuables, you can rely on these portable tracking devices. This article will help you find the best portable GPS trackers.
Have kids who like to wander off whenever left unsupervised? Or is your cat not a homebody and disappears at odd hours? A portable GPS tracker is your go-to product then. It helps you keep track of your loved ones so that you don't have to curb the explorer spirit of your kids or pets. Depending upon your need there are various GPS tracking devices available but you have to find out the best portable tracking device.
Here we have gathered the top 7 best portable GPS trackers. While some devices are specially built for the sole purpose of tracking, other devices have a built-in GPS and come with additional features.
Top 7 Best Portable GPS Trackers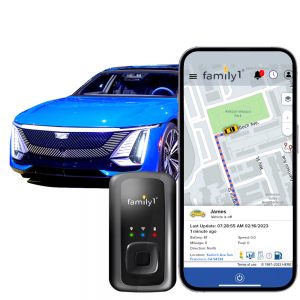 Product Dimensions: 2.75 x 1.8 x 1.1 inches
Weight: 3.68 ounces
The top in our list of the best portable GPS trackers is the Family1st GPS tracker. The small size of the tracker allows you to put it in a bag or the car with no one noticing. Family1st GPS tracker comes with an 2400 mAh Li-Polymer rechargeable battery which can last up to two weeks. Equipped with a lightning-fast 4G LTE network, this GPS LTE tracker is perfect for tracking vehicles, kids, pets, seniors, and all other valuables.
Family1st is reputed to deliver top-notch security tools at low prices. The portable GPS tracker comes at a nominal rate of 21.95/month, among the lowest subscription rates in the market. The vendor offers a lifetime warranty on their products and a 30-day money-back guarantee.
This portable GPS tracker by Family1st can be kept hidden anywhere in a vehicle, backpack, or luggage. You can either connect it to your smartphone by downloading the app or tracking it directly via the website. In addition, the app allows you to add multiple GPS trackers under the same account, so you can track all your assets simultaneously.
The sleek design of the Family1st GPS tracker makes it easier to keep the device in multiple unsuspecting places. You can even place the GPS tracker under your vehicle with the help of the Family1st Magnetic case. Parents whose kids are learning to drive are great fans of this feature. You can also create up to 10 geofences and the tracker will alert you when your vehicle enters those areas. The other features of this portable GPS tracker include low battery and speeding alerts, and a feature to receive texts and email notifications.
PROS
Real-time monitoring through the app
Compact design
Affordable GPS subscription rates
Lifetime Warranty
14-days battery Life
30-days Money Back Guarantee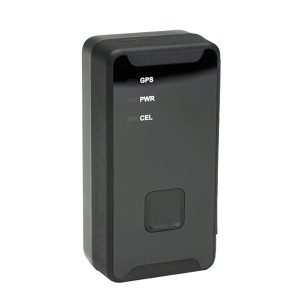 Product Dimensions: 5.4 x 4.1 x 2.7 inches
Weight: 3.17 ounces
If you are looking for a tiny, portable 4G real-time GPS tracker, you can rely on Logistimatics Micro-420. Besides being completely silent, the GPS tracker is also lightweight and can fit easily in your palm. Also, it is easy to use and set up. The product comes with a battery charger, SIM card, USB cable, and an instructions manual that guides you through getting the device started. You simply have to install the tracking app onto your smartphone and place the Micro-420 with the valuable item you want to track. The device also allows access from any web browser.
Logistimatics Micro-420 works on the 4G cellular network which means it does not have to rely on Bluetooth. It switches from AT&T to Verizon towers depending on whichever carrier has stronger coverage in your area. The GPS tracker will send your location data to you within seconds. Because of this feature, the Micro-420 GPS tracker proves to be a reliable device even in rural and remote areas. This portable GPS tracker lets you define geofences and alerts you when the device exits or enters the created geofence. It offers both satellite and map mode, and lets you view the location history of the device for the last 90 days.
Micro-420 GPS tracker has a longer battery life that will last you for up to 10 days and is rechargeable. The tracking plan will cost you only 14.95 USD /month and includes no cancellation fee. The GPS tracker comes with a SIM card, so you can text and receive app notifications. On the downside, the Micro 420 is not water-resistant. But there are many waterproof magnetic cases available that will shield your GPS tracker during rain or while you swim.
PROS
Tiny 4G real-time GPS tracker
2600mAh lithium-ion rechargeable battery
Real-time tracking with 30-second updates
SOS button on the tracker
Works even in remote areas
Easy to set up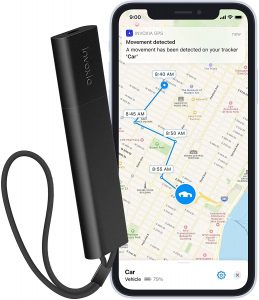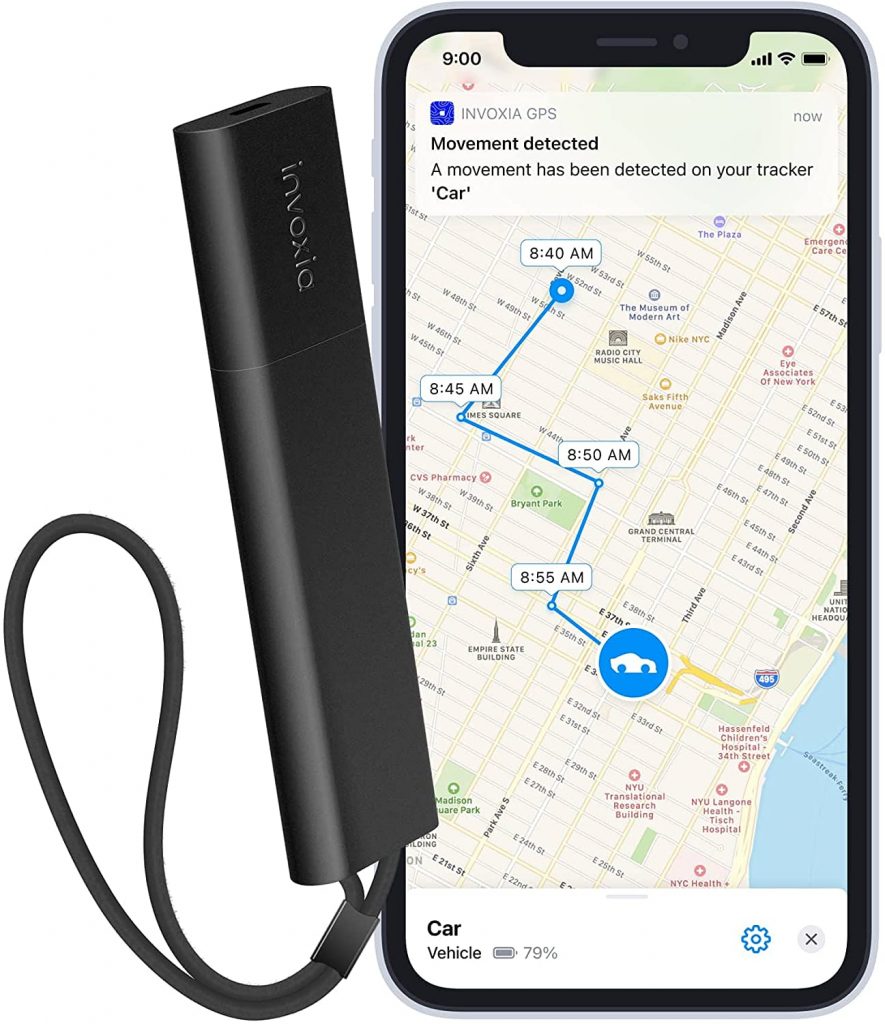 Product Dimensions: 1.75 x 1.6 x 0.6 inches
Weight: 1.26 Ounces
Are you looking for a GPS tracker for your vehicle? Well, here is an ideal option for you- Invoxia cellular GPS tracker. It is one of the best solutions out there to protect your car from theft and provide maximum protection for your valuable asset. 
It is a portable tracker with no complex installation process. You don't need to mess up with any wiring, just a few seconds and you are ready to go. Also, you can hide the device anywhere so that the thief does not notice it and try to remove it before stealing your car. Invoxia keeps up to date with the location information of your vehicle every 2,5,10 or 30 minutes. You can easily switch from one plan to another according to the situation. It provides high-precision location data so you won't have to doubt its reliability. It even allows you to lower the report frequency lower to 30 seconds in case of theft for fast recovery. 
Additionally, Invoxia also provides anti–theft alerts that protect your car when left alone in the parking. It can detect a y suspicious activity around your vehicle and send you a real-time alert. Other useful features of this GPS tracker are geofence, location history, long battery life, etc. You will get one year of free subscription by paying $129. After that, you will only have to incur a few dollars every month to keep enjoying the services.
PROS
Real-time Alerts        

Multiple Geofence        

Add-on for increasing battery life        

Faster processing of data

Coverage in over 190 countries

Custom contacts alert for emergencies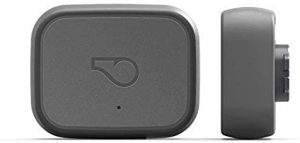 Product Dimensions: 1.8 x 1.4 x 0.6 inches
Weight: 0.96 Ounces
Designed specifically for tracking pets, Whistle 3 turns out to be one of the best portable GPS trackers. The lightweight tracker runs on GPS and thus covers a wider range than Bluetooth-based devices. This new upgrade comes with two new modes, Whistle goes explore and Whistle go.
Whistle 3 allows you to monitor your pet's daily activities and also how your pet measures up for their age, weight, and breed. Since it was designed for pets, durability and waterproof feature is a given. So, you need not worry about your pets that love to jump in a puddle whenever they see one.
The battery life for this product is also exceptional in comparison to other pet tracking devices. Depending on the activity of your pet, the battery can last up to 6-7 days. It can be easily attached to the collar of your pet and it won't even feel the weight. You can also get text, app, or email notifications when your pet leaves home.
PROS
Small and reliable design
Nationwide location tracking
Longer battery life
Affordable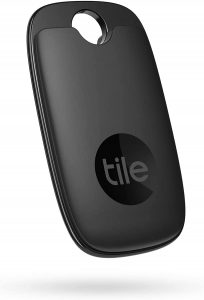 Product Dimensions: 4.17 x 3.11 x 2.32 inches
Weight: 1.4 ounces
Tile Pro GPS tracker is a powerful tracker that can help you to keep track of your things. It is a unique shape specifically designed to hang on keys, bags, or luggage. It is a must to have a device during vacations to protect your luggage. It is common for people to lose their luggage during trips, especially in airports. You can download the mobile application on your device and use it to ring the Tile device. If it is within the range, the Tile will start ringing and you could easily get hold of your baggage. In case it is out of the Bluetooth range, the Tile app will display the most recent location on the maps you can use this information to locate it. 
Do you know, there is another benefit of the Tile Bluetooth tracker that most of us are unaware of? You can press the logo button on the device to ring your phone. So if you are having trouble finding your phone, you can use the Tile device itself to locate it right away. The Tile is a water-resistant device and has a rechargeable battery. The Bluetooth range is extended up to 400 ft/ 120m. 
PROS
Track phone even when silent

Water-resistant

Data privacy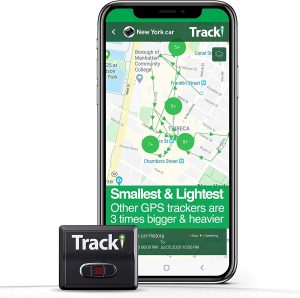 Product Dimensions: 1.74 x 1.5 x 0.6 inches
Weight: 1.26 Ounces
Tracki Mini GPS tracker is a real-time 4G GPS tracker. It is one of the smallest and most lightweight GPS trackers you will find in the market.  It is a Revolutionary solution that combines the use of 4G, 3G, and 2G networks to provide you with reliable and accurate location updates with the best coverage. It provides worldwide coverage so it can be an ideal partner for you to accompany during foreign trips. It has a rechargeable battery that lasts up to 5 days with an active tracking report. It is a versatile GPS tracker that you can use to track almost anything including vehicles, trucks, kids, teen drivers, luggage, the elderly, motorcycles, or any valuable belongings. 
Tracki GPS trackers box both indoor and outdoor so it is also a good solution for you if you want to track your kid when they are in school or your elderly suffering from Alzheimer's or dementia. It comes with an integrated mobile application that you can download on your device to see real-time location information. The mobile application also allows you to see the tracking life on the map including Google Street View. Another useful feature of this GPS tracker is geofence. You can also use the app to set virtual boundaries over an area to get notifications whenever the device crosses it. You can customize it according to your needs and receive alerts for the events that matter to you so that you are not continuously disturbed by the notifications.
PROS
Unlimited distance real-time tracking

Lifetime warranty

Stores historical data for up to five years

SOS button plus 2-extra buttons

Product Dimensions: 2.25 x 2.25 x 0.8 inches
Weight: 8 Ounces 
LandAirSea 54 Is a real-time 4G LTE GPS tracking device that can keep you up to date on your most important assets and loved ones. It is a compact waterproof device with a built-in super-strength magnet that makes If an ideal solution for enjoying discrete tracking. You can attach the device under the vehicle or tuck it into the pocket, purse, or bag of your loved ones to enjoy real-time tracking updates. 
The magnet of the device is strong and powerful so you don't have to worry about the GPS tracker falling off the vehicle and your investment going down the drain. It will not fall off even in the most rugged journey. So if you are suspicious of your spouse or wondering if your teenager is following traffic rules while driving, this might be a perfect solution for you. 
It is a small and compact personal GPS tracker that is almost undetectable. You can disable the LED lights of the device using the mobile application to make it out of sight. You can discreetly place the device in any purse or backpack to ensure maximum visibility without making it obvious. It also has a long-lasting battery life that can last step to two weeks with an active tracking report. 
PROS
Waterproof Device

Google Maps integration

Immediate Alerts and notifications

Versatile use
Frequently Asked Questions
Which is best for personal use – a hardwired or portable GPS tracker?
A portable GPS tracker is best for personal use. It can help you to create several tracking demands, such as keeping an eye on your school-going kid, ensuring the elderly, monitoring the driving behavior of your new teenage driver, or ensuring the well-being of your loved ones. 
You can also use the same to track your valuable position such as car, bikes, ATVs, backpacks, purses, or your luggage on vacation.
Do I need technical support to install a portable tracker?
No. You do not need any expertise. You just need to keep the tracker in/on the person/thing you want to track. Portable trackers are wireless and have their own power support. This feature makes it easier to carry the GPS tracker in cars, luggage, school bags, wheelchairs, boats, etc., making the device truly portable. Most portable devices are smaller than their wired counterparts and are easier to conceal. 
Are portable GPS trackers good for long-term tracking?
Yes. If you want to track a person like your spouse, kids, teens, or senior parents, portable trackers can offer you great service for a long time. However, if you are looking to track just your car or any other motor vehicle, we suggest you opt for hardwired or OBD GPS trackers. 
Track what you value with the best device
Now you know the best portable GPS trackers. We have made sure to mention every product that can fit within your budget and also deliver accurate tracking.
There are many benefits of owning a portable GPS tracker. And the safety of your loved ones is the top advantage. The best portable GPS trackers are also better than bulky tracking devices in many ways. A portable GPS can fit within the palm of your hand or your pockets. Its lightweight allows the user to carry it anywhere quite easily. And the compact size gives it access to unsuspecting places.
While 4G trackers are known for faster updates, there are many 3G devices too which outsmart the former ones in many aspects. So go ahead and choose the best portable GPS tracker that perfectly suits your requirements.