GPS technology has changed our life completely. It has become an integral part of everyone's life. Whether you are a customer waiting for your package or the fleet manager managing the truck to deliver the same. It would not be extreme to say that it has changed the way the world works. 
Before the introduction of GPS trackers in the market, fleet managers used to struggle to stay in contact with their drivers to determine their location. Relying on the phone connection was not an ideal option. There were places where there was no connectivity. It was not the only problem. Filing fuel tax reports, vehicle maintenance, ensuring driver safety, & protecting the fleet from fraud litigations, and everything else was a Herculean task for the managers. 
But not anymore. The GPS trackers have almost streamlined every aspect of the fleet. Now fleet managers can sit in front of the computers to easily manage several company vehicles. They can spend less time on management, focus on revenue-generating activities and bring new business to the organization.
If you don't have a good GPS tracker in your fleet, you are surely missing many things. In this article, we will explore some best Hardwired GPS trackers in the market and determine the best one for you. So stay with us till the end. And who knows, you may find a perfect key (GPS tracker) for your business's success.
What Is A Hardwired GPS Tracker?
You can find various GPS trackers in the market- Portable, Plug-n-play, and Hardwired trackers. The only difference between them is the installation process. Each one has its unique USP and can help in several ways. But which one of them is best for you? The answer to this question depends on your business's needs and expectations. 
A Hardwired GPS tracker is ideal for those who want to protect the GPS tracker from prying eyes and get detailed vehicle diagnostics along with location details. 
Hardwired GPS trackers are connected to the vehicle directly. It is ideal for trucks and cars that do not have OBD ports, and the managers want to enjoy discreet tracking. The tracker wires are attached to the car's electrical system, so you don't have to worry about portable batteries or charging. They are relatively easier to conceal, tamper-proof, and sturdy devices than others. 
They are reliable devices that will provide accurate location information without running out of charge. You can also connect it to the car alarm system and ignition to monitor fuel consumption, lock the door, disables the ignition remotely, and get notified if someone tries to remove the device.  
Many hardwired GPS trackers also have inbuilt micro batteries that power the device for 0.5 to 1.5 hours. So even if the vehicle's engine is off, you can stay updated about its location. 
Why Do You Need A Hardwired GPS Tracker?
GPS tracker needs investment. If you wonder if you should spend your fortunes on it or not, then here are a few reasons why you need it in your fleet:
Fuel Management
Managing fuel expenses is a common headache for every fleet manager. They have to take several steps to control fuel expenditures to increase profits. With the help of a hardwired GPS tracker, you can get detailed information about fuel consumption to make adjustments and take steps to reduce it. 
Few reasons that can make your fuel expenditure increase are:
Aggressive driving behavior

Vehicle idling

Inefficient route management
You can resolve all these to reduce your fuel consumption and increase your profit with the help of a GPS tracker. 
Encourage Safe Driving
The hardwired GPS tracker can help to promote safe driving practices in your fleet. It makes your driver more responsible towards their conduct & tends to practice safe driving to reduce accidents and fatalities. 
GPS trackers can help you determine the driving behavior of your drivers and also get notified if any one of them engages in the reckless driving activity. 
You can also access valuable information such as speeding, harsh braking, rapid acceleration, and other potentially dangerous driving behavior that puts your business and driver in danger. 
Improve Customer Service
A few decades before, fleet managers used to rely on phone calls to stay connected to drivers. If their customer wanted to know the exact delivery date, they couldn't.
But not anymore. With the help of a GPS tracker, you can determine the vehicle's location, reduce communication gaps, and share the details with your customers.
Route Management 
GPS trackers can also help you with route management. Finding the best route for delivery is one of the most important things for anyone as it determines fuel consumption and time consumed. With the help of a GPS tracker, you can find alternative routes and choose the best one. You can also view the live road conditions, traffic information, and weather reports. 
Enhance Security 
With the GPS tracker, you can ensure the security of your vehicles, assets, and equipment. You can always stay connected with it no matter where they are. You can receive a real-time notification if someone tries to access it without your permission. In case of theft, it can help with accurate information to help you retrieve them faster.
Discounts on Insurance Premiums 
Insurance companies love GPS tracker as it promotes safe driving practices in the fleet. And this is why they give discounts to businesses that use GPS trackers on their resorts. 
Monitor HoS
With the help of a GPS tracker, you can also monitor the working hours of your drivers and ensure no one is exceeding their HoS limit. 
5 Best Hardwired GPS Tracker for Cars, Trucks & Fleets
#1
Matrack Hardwired GPS Tracker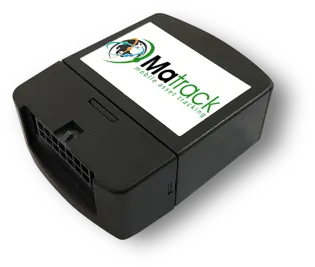 Matrack is one of the most promising GPS trackers in the market. It is a cost-effective solution packed with several advanced features to improvise the fleet's safety and keep your assets safe. It is a flexible solution that you can customize according to your business's needs. It has expert customer support that will assist you and your company to adapt the new technology. 
Price And Monthly Subscription
$50+ $12.95 per month.
Product Highlights
No contract

No hidden fees

Affordable solution with the lowest monthly subscription fees

Keep your vehicle safe and secure

Real-time tracking

Coordinate and optimize operations

Speed and Hard Braking Alerts

Boundary exit/entrance alerts

Roadside assistance services

Wired to your vehicle
Product Features
Streamline Fleet Management 
The Matrack allows you to integrate the fleet maintenance software with your asset management system to track and analyze data about the driver and vehicles. You can streamline fleet maintenance and reduce vehicle downtime and unexpected breakdown. 
Detect and Monitor Unauthorised Use
You can also evaluate the vehicle drive history and speeding reports to prevent unauthorized use of company vehicles for personal use. 
Driver Safety Reports 
The Matrack offers Drivers Safety Reports that score your driver according to their driving skills. In this way, you can detect if any of them are engaged in reckless driving and have them overcome the same. 
State Mileage And IFTA Reports 
You can also generate free IFTA reports with no additional cost and streamline your tax filing needs. You can also get a fuel card to enjoy discounts on your fuel purchases at different fueling networks. 
#2
Optimus GV50MA Wired GPS Tracker

Do you want to enjoy discreet tracking? Well, Optimus GV50MA Wired GPS tracker is your choice. It is a small, sturdy device that delivers accurate location details of your asset. It is a user-friendly solution that you can adopt in no time. It comes with the default setting of sending updates every minute so that you can track your vehicle or assets in real-time. But you can adjust it according to your needs. 
Price And Monthly Subscription
$49.95 & $12.95 per month.
Product Highlights
No contract

No hidden fees

iPhone and Android apps for easy and fast tracking

Email and text message alerts

Geofences

Coverage in the USA and Canada

Detailed report 

Internal battery for disconnection alerts
Product Features
Geofence
You can set virtual boundaries over the map to get notified whenever the vehicle passes. It helps you know when a truck is entering or leaving the yard and allocating a job. Also, if you rent your assets to a customer, you can monitor whether they are using them in the said area or not. 
The benefit of this feature is that you can also monitor your vehicle after parking it. 
Speed Monitor
You can monitor the driver's driving activity and ensure they are driving at a safe speed. The device will send you real-time notifications if it detects reckless driving activity. 
Waterproof And Weatherproof Design
The Optimus GV50MA Wired GPS tracker is a waterproof and weatherproof device. You can use it in extreme weather without worrying about the device's safety. 
Coverage
The device offers you coverage over the USA and Canada.  
#3
Americaloc ST4340LC GPS Tracker
Americaloc GPS tracker can help keep tabs on your valuable positions and increase visibility in your fleet. You can use this device to monitor the real-time activity of the driver. In this way, you can not only know the vehicle's location but also stay updated with the driver's driving behavior and know when they are engaged in reckless driving. 
Product Highlights
No contracts

No activation or cancellation fees

Works on the most advanced IoT networks

Configurable to 60, 30, or 10 seconds with no additional cost

It comes within an integrated mobile application

Works on almost any device, iOS or Android, desktop or tablet. 
Price And Monthly Subscription
$65+ $25 per month.
Product Features
Real-time location tracking
You can locate your vehicle in real-time with one click and also know the vehicle's location history for up to 1 year. 
Geo zones
You can draw and configure circular or complex custom zones over the map to get notified when a vehicle enters or leaves it. You can set up 200 zones over several places. 
Email And Text Notification
The device also enables you to configure email notifications to get notified for specific events. You can also set reminder alerts for vehicle maintenance.
#4
TrackYourTruck Hardwired Vehicle GPS Tracker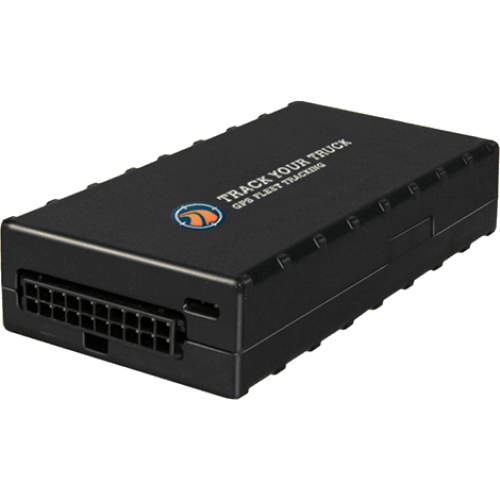 Are you struggling to improve driver safety and customer satisfaction in your fleet? Well, Track Your Truck is the ultimate choice for you. It is one of the best real-time trackers that come with various benefits for you. It can help you to secure your remote assets and protect them from theft and can also help you to enhance your feet management strategies. It is equipped with easy-to-use features that will help to keep your driver safe and on top of fleet management. 
Price And Monthly Subscription
You have to request a quote.
Product Highlights
Coveted and tamper-proof device 

Real-time vehicles location information

Internal antennas and battery backup

Add-on capabilities: PTO sensor, Starter disable, driver ID, temperature sensor, etc.

Simple 3-wire installation
Product Features
Real-time Tracking
The TrackYourTruck GPS tracker provides you with real-time tracking alerts. It has you improve customer satisfaction, address speeding issues, stop unauthorized use and monitor vehicle idling. 
Dispatch Management
The GPS tracker helps you efficiently manage your dispatch. It connects you with your drivers all time and lets you know their next destination via Google direction and routing tools.
Monitor Speeding
The GPS tracker helps you to identify the driver's driving behavior. It will send you an alert if they are engaged in any reckless driving activity so that you can take steps to resolve it. 
Automate Preventive Maintenance 
The GPS tracker helps you to get preventive maintenance schedule alerts so that you can always stay on top of vehicle maintenance. 
#5
Logistimatics GPS Tracker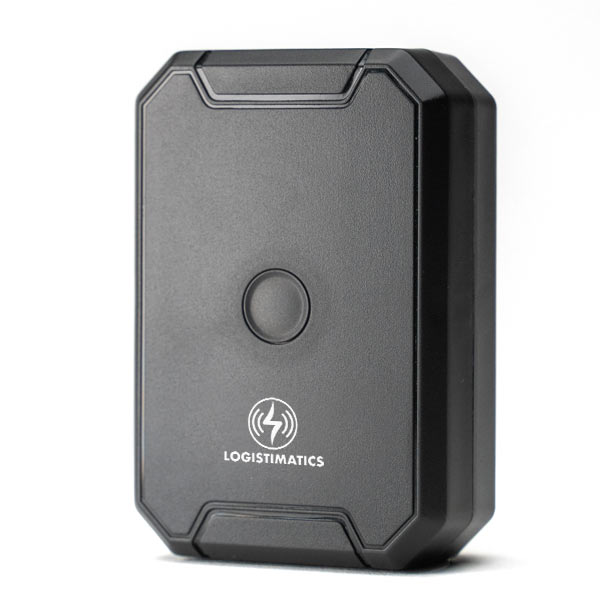 Logistimatics GPS tracker is an affordable, reliable, and accurate solution to track your vehicle assets and equipment. It comes with a simple two-wire installation that you can install in a few minutes with or without a professional. It is powered by T-Mobile and AT&T networks; hence works even in remote places. No matter where you are on the earth, you will always stay updated on the location of your valuable possessions.   
Price And Monthly Subscription
$35.00 + $24.95 per month.
Product Highlights
It's ideal for tracking vehicles, equipment, or assets

Easy two-wire installation

Uses T-Mobile and AT&T network

Real-time tracking updates every 400 m

Worldwide coverage

Geofence
Product Features
Reliable 4G Tracking
The road-wired tracker is a reliable device to track your vehicle's equipment or assets. It delivers accurate and consistent tracking no matter where it is. You can also access the vehicle location history when you want. 
Worldwide Coverage
The logistic attack GPS tracker works almost everywhere. It uses a special sim card that works on both T-Mobile and AT&T networks and switches accordingly. 
User-friendly Dashboard
Logistimatics makes it for you to track and manage your vehicles with the help of the user-friendly dashboard. You can also view the valuable insights all in one place. 
Features To Look For In A Hardwired GPS Tracker
Do you want the best cheapest for your business? Well, check out these features that you have to ensure in a device: 
Fleet budget is one of the most significant things you should consider before choosing any device. GPS trackers need investment. You pay for the initial hardware and the subscription cost to enjoy the service. And therefore, you need to buy a solution that does not exceed your budget. 
No one wants their valuable company information to leak to any third party. It is harmful to your business. Therefore, while choosing any solution, ensure that their software supports SSL encryption and keeps all intruders at bay. 
Getting real-time notifications can help you in several events. It can help you to stay on time with your maintenance schedule, know when someone tries to authorize your vehicle without your permission, geofencing alerts, etc. 
Choose a solution that grows with your business. You don't want a rigid solution because it is not feasible and economical for you. 
Look for a solution that comes with an integrated mobile application so that you can access all data on your phone without sticking to the desktop every time. 
Geofences are one of the most beneficial features of a GPS tracker. It allows you to set up virtual boundaries over the map and get notified every time a vehicle passes through it. It is a helpful feature in determining when a truck is entering or accepting the yard, site, or parking lot. 
You should choose a solution that provides you with analytics of your business. It helps you to make effective decisions for your organization. 
Integration With Fuel Cards
You can also go with the solution that comes with a fuel card. As already explained above fuel expenditure is one of the heavy parts of any fleet's budget. Fuel cards can help you get fuel rebates at different locations and manage fuel consumption efficiently. 
Bottomline
A hardwired GPS tracker is one of the most significant assets for a fleet. It can help streamline your fleet activity, know the exact location details, protect the asset from theft, and improve the vehicle's health. 
Before you choose any device, make sure to do a little research. Also, if you are not unaware of the wires, do not try to install the device by yourself. You can hire professional help for the same.