What is a GPS Tracker?
GPS (Global Positioning System) tracker is a device used to determine the exact geographical location and movement. A GPS tracker can be installed in a vehicle or be a personal GPS tracker worn by a person. This device tracks the position and location and relays the information to the monitoring device or application. The GPS tracker uses satellite technology to determine location. The GNSS(Global Navigation Satellite System) is a constellation of satellites that provides PNT(Positioning, Navigation, and Timing) services on a regional or global basis.
GPS is managed and maintained by the United States Space force. While the GPS is the most extensively used GNSS in the world, some countries have their GNSS network.
When was GPS Invented?
GPS was developed by the United States DOD (Department of Defence) in 1973. The prototype was launched in 1978. Initially, GPS was designed only for military usage, but by the 1980s was rolled out for civilian use. The GPS is the property of the United States Government, which controls the GPS System. Anyone with a GPS receiver can access the GPS System for free.
Types of GPS Trackers
There are two broad categories of GPS trackers based on popular use – Personal and Vehicle tracking devices.
Personal GPS Tracker is a device meant for private use. These trackers are also known as wearables or portable GPS trackers. These trackers are for tracking your children, elderly, and pets. The main objective of these devices is to ensure the safety of all near and dear ones in your family.
Vehicle GPS Tracker is used to track the location and movement of vehicles. There are three types of such trackers – plug-in, battery-operated, and hardwired.
Plug in: Also known as a passive GPS tracker and can be plugged into a port on a car.
Battery operated: These trackers have their battery as a power source.
Hardwired: The trackers are wired directly into a vehicle as it may not have an OBD-II (Onboard Diagnostics II) port.
There are wide-ranging benefits to using GPS trackers, depending on your need. GPS trackers have to be of good build quality to withstand the rigors of daily use. The objective of this listicle is to give an insight into the Top 12 Best Waterproof GPS Trackers .
This listicle has been put together after studying the trackers of major GPS tracker manufacturers and does not claim to be an official review of any device. The objective is to give insights into the unique features of each product and how it will benefit you.
Before you know about the best waterproof GPS trackers you should read about the top reasons for buying a Waterproof GPS Tracker.
Top Waterproof GPS Trackers: A List
As a trusted United States brand, Family1st stands out in the space of Personal GPS trackers. Family1st offers Portable GPS trackers, Plug-in GPS, and Medical alerts for Seniors in their product range. These products cover both your commercial needs and personal requirements for GPS connectivity.
Best suited for personal use is the Family1st portable GPS tracker. This device comes with 4G connectivity and Alexa integration which covers all the safety requirements of your dear ones. The Portable GPS tracker unit is compact, sturdy, weatherproof, and water-resistant. The small dimension of the product makes it easy to carry or install. The app provides real-time location monitoring, alerts, and reports. With safety features like geofence, and safe zone notification, it is a value-for-money product to ensure the safety of your elderly and children.
The device costs $29.95+Free shipping, and the subscription is $21.95 per month, with no cancellation or contract fees.
Product Features 
Safe Zone Notifications to alert you if anyone crosses a pre-set fenced area.

Low Battery Notification.

SOS alert facility after the panic button is activated.

Lifetime warranty.

24*7 email support.

Provides Android/iOS apps that can be used on mobile or tablet.

Provision to view/download reports stored in the server for 365 days.
Specifications & Battery
Size 2.8"x 1.8"x 1.1"

Weight: 3.60 Oz.

Battery: 2400 mAh Li-Polymer.

Battery Type: Internal and Rechargeable.

2 weeks battery life on the basic plan for an hour of drive time minimum every day
Website: www.family1st.io
Engineered and Assembled in the USA, the LandAirSea 54 with ShareSpot (TM) is a dynamite in the mix of personal GPS trackers. The device looks compact, and you can carry it easily in your pockets, bags, and backpacks. It has an in-built super-strength magnet that can be firmly and easily attached to your vehicle. The LandAirSea 54 is a waterproof GPS tracker and even dustproof, thereby making it less susceptible to damage. 
The product has a unique plan description and tracking intervals starting from 3-second updates and going upwards to a maximum of 3 minutes. There are different payment options for the same with attractive discounts.
With a monthly subscription at $19.95, the LandAirSea 54 with ShareSpot (TM) is a value-for-money product.
Product Features 
Tracks Movements in Real-Time.

Geofence Alerts, Speed Alerts, Insta fence, Battery Alerts.

Dark Mode for Discreet Tracking.

Track with Google Maps or Silver Cloud App.

Live & Historical Playback.

The share-spot feature allows sharing the device location with family/friends/colleagues.
Specifications & Battery
Dimensions D: 2.275" H: 0.945"

Battery Life 1 to 3 weeks.

Battery Life on Low Power Mode up to 6 months.

4G LTE + Satellite Tracking Technology.

Built-in magnet mount – Yes.
Website: www.landairsea.com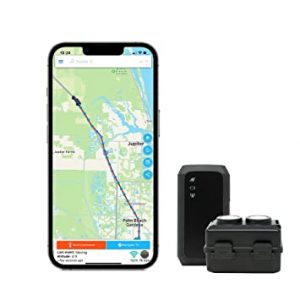 Optimus GPS trackers are one of the best GPS trackers that you can use to track your cars, trucks, assets, and precious family. It is a waterproof GPS tracker which is small in size and portable. The compact size is ideal for discreet tracking. You can set your tracker to report its location based on the time from every 10 seconds up to 10 minutes, without any extra fees. So in case of theft, you can lower the frequency and recover your precious assets fast. 
The device sends you alerts to pre-defined phone numbers (SMS) and e-mail addresses when the central button of the tracker is activated. This feature comes in handy during an emergency when you want to divert your loved one's attention to you and seek immediate help. It also sends alerts for speeding, leaving, or entering pre-defined areas. There are alerts sent even when your tracker is low on battery. Another USP of this product is its battery life which lasts up to one month for a one-minute update. 
The cost of the device is $39.95. The monthly subscription is $19.95 with no contract or hidden fees and is canceled anytime.
Product Features
SIM Card and Data plan included.

One year of GPS tracking historical data saved during service.

App for Android and iPhone.

Can also be tracked through the Computer or tab.

Can view current direction and speed.

Reports available for distance, time moving, and parking places.

Service coverage is limited to cell phone coverage in the USA and Canada.
Specifications & Battery
Dimensions 3in x 15in x 1in.

Weight 3.3 ounces. 

One-month battery life with one-minute reporting frequency

Geofence alerts
Website: www.optimustracker.com
Brickhouse Security is at the forefront of providing security, surveillance, and technology solutions to individuals, corporates, and law enforcement agencies. The company has a clientele of government agencies like NYPD, the L.A. County Sheriff's Department, and the FBI clients. The depth and diversity of clients reflect in the wide range of products and services offered by Brickhouse security. 
The Brickhouse Security Spark Nano 7 is the best-selling product of the company and client reviews are a testimonial to that. This portable GPS tracker is small enough to use anywhere. It can be placed in your child's school bag or attached to your dog's collar for pet monitoring. An Optional magnetic waterproof case is available to protect the Spark Nano 7 and continue working even in the harshest weather conditions.
The cost of the device is 17.97$. The monthly subscription is 24.99$ inclusive of unlimited cellular data, cloud software, a mobile app, and many other features.
Product Features 
Full 4G coverage anywhere in North America, allowing tracking anywhere in the United States, Mexico, and Canada.

Loaded with features like text alerts and geofencing with a minimum of 5 geofences.

Panic button option to send an emergency alert.

Smartphone app for android and iPhone for monitoring location from anywhere.

Compatible with Alexa.

Optional magnetic waterproof case.
Specifications & Battery
Dimensions 3.0" x 1.58" x 1.0"

Sim card included and pre-installed.

Power: 14 days standby, 14 hours non-stop tracking, 7 days average use time.

Storage: Cloud web server.
Website: www.brickhousesecurity.com
Purely designed as a personal GPS tracker, Jiobit trackers cater to kids, pets, adults, and seniors. The Jiobit Smart Tag is the smallest, long-lasting, and real-time location tracker. Jiobit has patented Progressive Beaconing Technology which pairs with multiple connection methods and intelligently switches between GPS, Bluetooth, Cellular, and Wi-Fi to ensure you stay connected on the go.
The device has real-time tracking capabilities. Use Live mode from anywhere because of the dedicated GPS and cellular capacity built into the device. Jiobit is easy to get attached to your kids, elders, and pets as it is on a modular platform, hence not bound by form factor. Jiobit can be worn in many forms like clips and loops on clothing, collars, and objects. There are two modes of payment depending on your choice:
Pay Up Front: You need to buy the Jiobit smart tag for 129.99$ and choose the contract length per month/per device as per your preference. Following are the options you can choose from:
No Commitment Cancel Anytime – $14.99

6-Month Commitment – $12.99

2-Year Commitment – $8.99
     2. Pay As You Go: You get a Jiobit smart tag-free. There is no up-front cost, with a fixed monthly billing of 19.99$ per device.
Product Features 
Durable and water-resistant, with best-in-class battery life.

Custom geofencing and smart alerts.

SOS Mode eliminates the need to contact 911. Activating this mode notifies your care team, which ensures help arrives immediately.

Gives seven days of consecutive location history, showing start to finish, including details on trusted places.

On clicking twice on the Jiobit logo on the device, a hidden alert feature will send an urgent push notification to the app along with the smart-tag current location.
Specifications & Battery
Weight 18g.

Network technology LPWA CatM1 Cellular+ GPS+ WiFi+ BLE.

Geo-fence alert time 1-3 min.

Active battery life 7-20 days.

Location sharing- Unlimited contacts.
Website: www.jiobit.com
Tracki is a global brand with worldwide coverage of 190 countries offering GPS solutions. The Tracki portable GPS trackers track vehicles, kids, pets, and motorcycles. The Tracki 2022 4G Model is a complete gadget and has all the features expected from a personal GPS tracker. Tracki is a tiny GPS-GSM device that allows you to track your loved ones and valuable items. 
This portable GPS tracker alerts you whenever your car or motorcycle is tampered with or moving. Tracki is the ideal tracker for your kids and pets, keeping you updated on their whereabouts with timely alerts. Five-year data history is encrypted and stored for future reference. Waterproof magnetic box for GPS Tracker available with a 3500mAh battery extender available at $38.88 
The cost of the Tracki 2022 4G device is $28.88. The monthly subscription is $19.95. There are other plans like:
Tracki Pre-Paid 6-Month Plan $99.6 

Tracki Pre-Paid 1 Year Plan $167.40

Tracki Pre-Paid 2-Year Plan $239.40
 Product Features
Waterproof GPS Tracker.

Encrypted data hides the identity of the owner when the device is lost.

Notifications when kids arrive or depart any location.

SOS panic button for any emergencies.

Set perimeters to receive alerts for pets.

Silicon case prevents damage from liquids.
 Specifications & Battery
Smallest and lightest GPS tracker. 

Dimensions 1.75"x 1.5"x 0.55".

Additional indoor tracking using WiFi & Bluetooth.

Replaceable battery.

Optional extra 3,500mAh magnetic battery.
 Website: www.tracki.com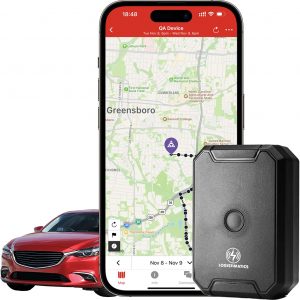 With over six different types of GPS trackers in their product range, Logistimatics is one of the most diversified GPS tracker manufacturers. The 4G Realtime Tracker is the best personal GPS tracker. This portable GPS tracker is a tracker for everything and everyone. The tracker works on 4G service hence there are no issues with the network in any remote areas. The device is ideal for tracking cars and real-time GPS tracking. It has a unique feature that differentiates it from its competitors. It allows you live audio monitoring, which means you can remotely listen to the activities going on around your vehicle. Tracking is easy on smartphones, tablets, and computers. The Logistimatics app with a user-friendly dashboard gives the status of all trackers.
Cost of Logistimatics 4G Realtime Tracker 54.95$. There are various subscription options as follows:
Monthly billing plan @ $24.95 per month.

6 Months prepaid plan @ $19.95 per month. Save 20% over monthly billing.

12 Months prepaid plan @ $14.95 per month. Save 40% over monthly billing.
Product Features
Waterproof GPS tracker.

Real-time GPS tracker with tracking apps.

Tiny and fits into the palm of your hand.

Tracker uses AT&T 4G cellular network. 

Safety button feature.

Tracking updates are received every 30 seconds.
Specifications & Battery
Dimensions 3.34" long x 2.28" wide x 1.14" high, 4 Ounces 

-4 to 158F Operating temperature.

Built-in battery 6000mAh lithium-ion rechargeable.
Website: www.logistimatics.com
Offering global services and having offices in the United States, Mexico, and Colombia, Americaloc is a manufacturer of world-class portable GPS trackers. The range of services covers GPS tracking devices for Vehicles & People. The GL300 MXW is a portable multi-dimensional device for almost every tracking purpose. Simple design and easily portable, the GL300 MXW ticks all the checkboxes expected from a personal GPS tracker. You can receive alerts on a real-time basis for the motion, speeding, stops, low battery, device on/off, and geofences.
If the device needs to be relocated to another country, Americaloc will ship the unit with a different SIM card at no additional cost. The device can be stuck under the car inside a magnetic waterproof case.
The device cost is $80 with a monthly subscription of $30. Other payment options are as follows:
| | | |
| --- | --- | --- |
| Frequency | Subscription Amount | Savings |
| 3 months | $65 | $10 |
| 4 months | $85 | $15 |
| 6 months | $124 | $22 |
| 1 year | $228 | $228 |
Product Features
Real-time tracking and where you had been for past days, weeks, or months.

Waterproof GPS tracker.

Configuration and customization of zones to your device, get alerts if anyone enters or leaves a zone.

Availability of 1-year historical data.

Inbuilt movement detector, which changes reporting frequency to save power.
Specifications & Battery
Rechargeable battery lasting for 14 days.

Longest battery life. A version that works on CAT M1 Technology.

The device has a mini-USB interface.
Website: www.americaloc.com
The Amcrest GPS tracker is the perfect device for vehicles, kids, pets, and assets. The tracking option allows access to real-time information on the location of your GPS. The device supports up to 20 Geofencing regions, which will give a wider net of safety for your kids, seniors, and pets. IPX5. It is a waterproof GPS tracker that can withstand any weather condition. Intuitive UI, uses an integrated maps interface to view the monitored activity and manage your settings.
You will receive customizable updates and alerts about events such as crossing defined boundaries, low battery, and overspeeding. The alerts can be delivered by text messages or email and activity viewed on a PC, tablet, or smartphone in real-time or recorded footage.
The device helps you create links to previous trips and share them with your family and friends. Travel history can be stored for up to 1 year by the device.
The cost of the device is $44.99 with monthly GPS cloud subscription plans as follows:
| | | |
| --- | --- | --- |
| Price  | Reporting | Battery Life |
| $19.99 | 60-second updates | 10-14 days |
| $24.99 | 30-second updates | 7-8 days |
| $29.99 | 15-second updates | 4-5 days |
| $34.99 | 5-second updates | 2-3 days |
 Product Features
4G Coverage.

Battery alert notification when your battery is low.

SOS Alarm feature.

Internal 3-Axis Accelerometer Motion Alarm.
Specifications & Battery
GSM: 900/1800 MHz.

Dimensions: 3" x 1.5" x 1"

Weight: 0.22 lbs.

Night vision 32 feet / 10 meters.
Website: www.amcrest.com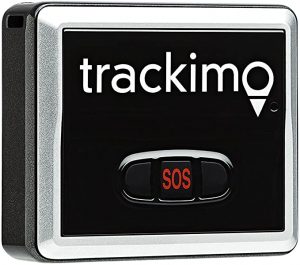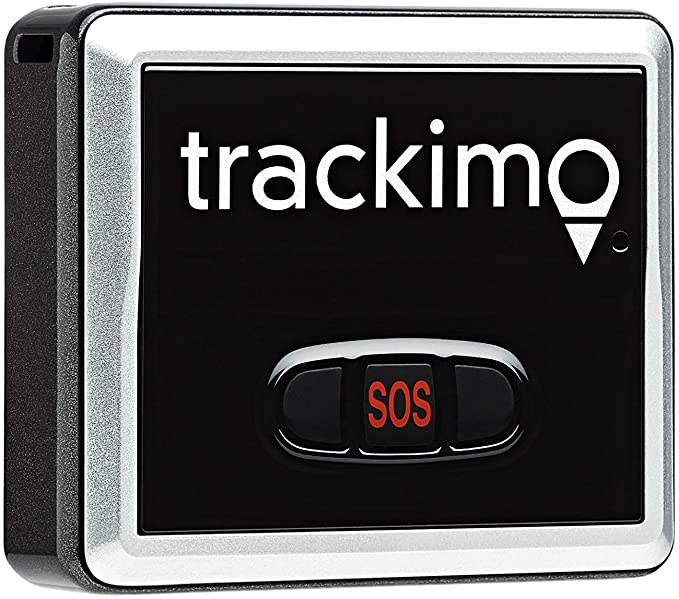 In the crowded space of portable GPS trackers, the Trackimo 4G GPS tracker stands out as a reliable device that works. Trackimo is a preferred device not only by corporate giants like Telefonica, UPS, and Vodafone but also by the United States Army. The device is easy to use both indoors and outdoors. Trackimo has a unique GPS/GSM/Wi-Fi/BT hybrid tracking system, which can accurately locate anything worldwide. Trackimo keeps history for up to 5 years showing complete device path history.
The product comes with a silicon cover, making it a waterproof GPS tracker. Additionally, you can also buy the Waterproof Magnetic Box with a battery of 3500mAh (replacing the built-in 600mAh) which has a battery life of up to 21 days, at an extra cost of $59.95.
The cost of the device is $198.90 which is inclusive of a 1-year subscription. The monthly subscription is only $5 per month after the first 12 months. The tracker also includes one global sim card with worldwide coverage.
Product Features
Track down driving paths of vehicles, planes, and boats.

Tracking stolen equipment, motorcycle, etc.

Locate your children, elders, or pets anytime.

Send alerts when your child or elders have exited a set safety zone.

Helps in tracking lost luggage or business equipment.

Send SOS alerts once the SOS button is activated.

Long battery life with one month in battery save mode.

Free apps for Android and iPhone

Customer service and phone support by professionals.
 Specifications & Battery
Weight: 1.4 ounces/42 Grams.

Dimensions: L: 1.8", W: 1.6", H: 0.7" (L: 47 mm, W: 40 mm, H: 17mm)

Batteries: 600mAh Lithium-ion battery (Standby time 144+hr)

Product Warranty: 1 year.

Battery Activity time: 48-96 hours.
Website: www.trackimo.com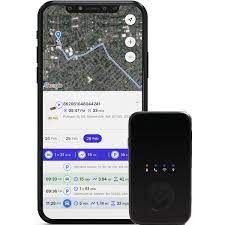 Prime Tracking GPS tracker is one of the best portable GPS trackers in the market that can help you keep a track of your loved ones and your belongings. It is a small, lightweight, and durable device. It allows you to set up a geofence and receive notifications whenever the tracker crosses the area. The Prime Tracking  GPS tracker comes with an in-built SOS button. You can press the button to send an immediate alert to your emergency contacts with real-time location information. 
Whether you have kids going out with their friends or a family member on a trip, you can rely on this portable GPS tracker to keep you updated with their location.
Prime Tracking GPS tracker costs $29.99. The monthly subscription fees start from $25. If you are opting for a 6-month plan it will be reduced to $20. And for the annual plan, it will decrease to $17. You can buy the magnetic waterproof case for an additional $19.97. 
Product Features
Historical route tracking

Real-time Tracking

Time stamp recording

SOS button and other security alerts
Specifications & Battery 
Battery: 1 Lithium Polymer battery.

Battery Type: Internal and Rechargeable

2-week active use battery life with 1-minute updates

Size: 1.57″ x 1.05″ x 3.07″

Weight: 2.24 Oz
Website: www.primetracking.com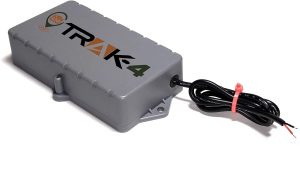 Trak-4 GPS tracker is a real-time GPS tracker – best to track vehicles, items, cargo, people, or any movable thing. It is easy to use and anyone can sign in and start using it in a few minutes. It provides email, text, or application alerts for a geofence, low battery, and SOS button press. It has a rechargeable internal battery that lasts up to 12 to 18 months on a single charge with daily reporting. It is water and weatherproof so you can use it as you want without any worry. 
The Trak-4 GPS tracker uses GPS as well as Wi-Fi and cell geolocation technology to get accurate location information both indoors and outdoors. The tracker provides coverage within the USA. 
The cost of the device is $34.80. The monthly subscription starts from $12.99 if paid monthly. And $6.99 for annual payments. 
 Product Features
GPS Tracking with Cell-trilateration Fallback.

Geo-fencing and low-battery alerts.

Email & Text alerts.

Unlimited Data.

No Contract & No Cancellation or Activation Fees.
Specifications & Battery
USB-Chargeable.

High-capacity Internal Rechargeable Battery.

Compatible with Trak-4 Adhesive MAG Kit.
Website: www.trak-4.com
Frequently Asked Questions
What is the benefit of a waterproof GPS tracker?
Waterproof GPS trackers have one vital benefit – they can withstand water, and thus elongate device life. Whether you use these to track your boat or car, you can be ensured of continuous tracking data. 
Can you use a GPS  tracker to track a boat?
Yes, you can use a waterproof GPS tracker to track any watercraft, such as boats, yachts, jet skis, ships, etc. 
Should I get a waterproof GPS tracker for my car?
Yes, we highly recommend that you get a waterproof tracker for your car. With a waterproof tracker, you can keep your car safe without having to worry about rain, car washes, or puddles. 
I use my boat rarely. Can I use the same tracker for my car?
That would depend on your vendor. Some companies like Family1st do offer versatile GPS trackers that can be used to track multiple people or things. If you get a portable tracker, you can easily install it in your car, after using it to track your boat. You can also use the same tracker to track your kids or pets. 
How long does a waterproof GPS tracker battery last?
The battery of a GPS can last up to two weeks to 6 months depending on the frequency of updates. 
Conclusion
GPS trackers have become an integral part of our lives. The basic personal GPS tracker is the mobile phone which is a necessity. However, those wishing for a higher degree of safety for their dear ones and concerned about their well-being can look at the devices listed herewith. These are the best deals on Waterproof GPS Trackers and are worth your consideration.