Every parent's primary responsibility and source of stress is their child's safety. It becomes even more challenging when your child has an autism spectrum disorder. 
Children with autism are likely to wander away and become lost. They struggle with social interaction and verbal and nonverbal communication, and they may be unable to communicate with strangers to find their way back.
You cannot monitor them physically 24/7, but this doesn't mean you can compromise their safety. You can use GPS to track your child most effectively and locate them when they get lost. It will help you to bring them back safely and prevent similar accidents in the future. 
In this article, we help you discover some of the best GPS trackers on the market. Also, we will discuss how you can use this effectively to maximize your child's safety.
Common Challenges Of Parenting An Autistic Child
Finances
Parents of autistic children feel a long-term financial crunch. Raising an autistic child is not an easy job. The hardest part is to cover all the expenses. The most expensive one includes therapy and health facilities. 
For example, according to Forbes, therapy can cost around $17,000 per year without insurance coverage. For some children with autism, it can be $45,000 to $100,000 per year. Additionally, therapy spans 20–40 hours per week and continues for multiple years.
Also, you have to incur the additional cost of getting personal transportation, hiring a caretaker, or quitting your job. 
Many parents decide to quit their jobs and take care of their children 24/7, which leads to an additional financial burden.
Stress
Caregiving for an autistic child has its ups and downs, challenges, and stress. It is like a full-time job with no rewards—just selflessness and love. 
No Time For Self
Although we are social beings, as a human to properly function, we need time to take a break, unwind, and relax. However, as a parent who single-handedly takes care of a child with special needs and a household, 'me-time' is just a dream.
Communication Challenge
Communication is one of the most significant problems a parent faces with a child who cannot articulate their needs and wishes.
Every time a child needs something or is uncomfortable, they react. They cry, shout, or become difficult to handle, leaving the parent helpless. They have to try everything to find the cause, then take stress to find the solution.
Wandering 
Kids with autism are prone to wandering. According to the national autism association, nearly half of the children with autism roam away from home. 
There can be several reasons why they do so:-
To avoid something in their environment

To go to their favorite place

They are scared of something and want to avoid it

To seek out a sensory stimulus 

To gain the attention of the parent or caregiver 

To chase something

And sometimes no reason
Irrelevant to the reason for their wandering, the consequences are not good. First, they are left scared and wondering where their child went. Secondly, according to one report, more than one-third of autistic children cannot communicate their name, address, or phone number to strangers. 
Another study by the NAA reports that wandering leads to 71% of lethal outcomes and 18% of traffic injuries. The other associated risks are dehydration, heat strokes, hypothermia, panic attacks, etc.
But thanks to modern technology, you have a GPS tracker to monitor your child's activity and prevent them from wandering or getting lost. 
7 GPS Tracking Devices To Find A Lost Child with Autism
#1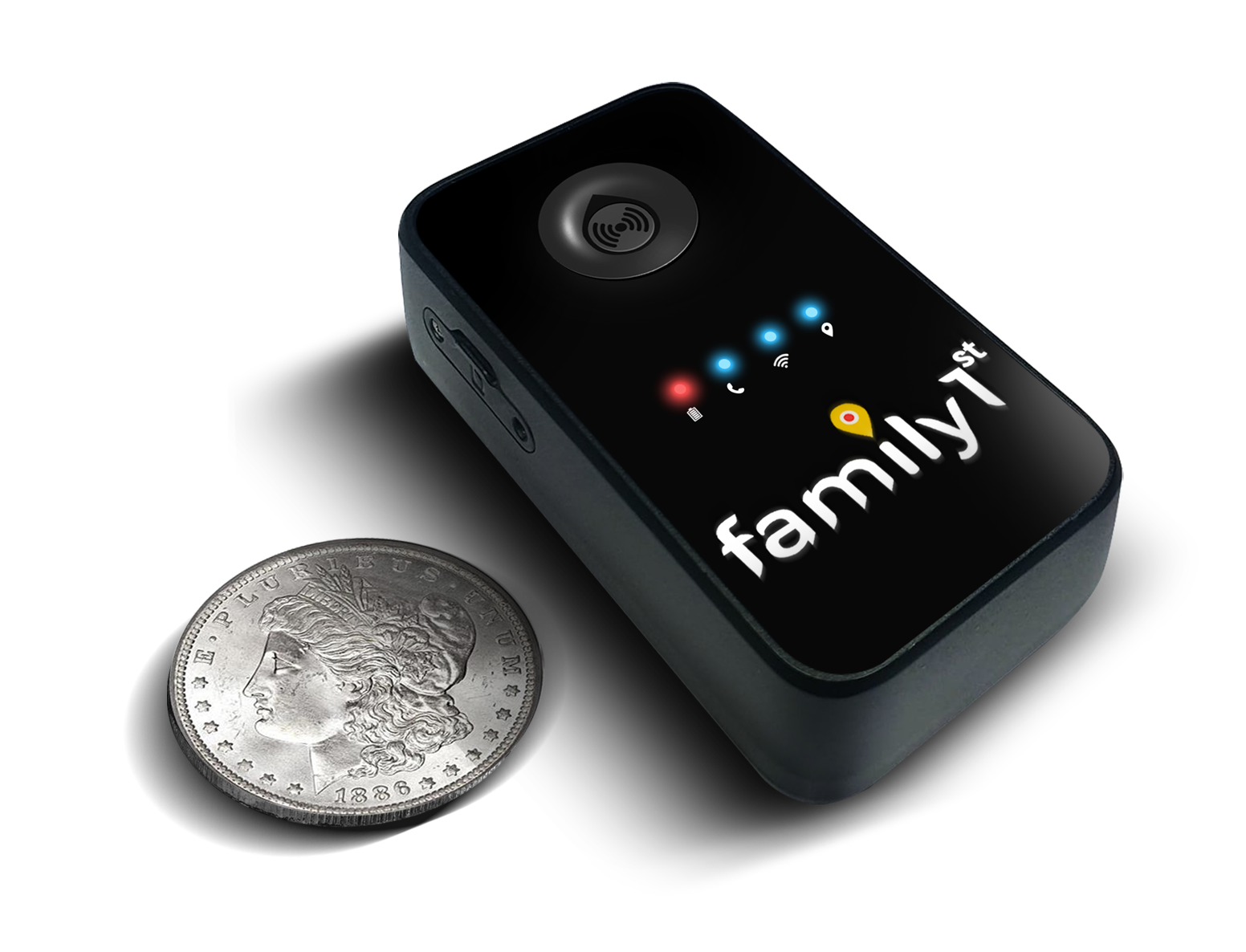 Product Specifications
Size: 2.8" x 1.8" x 1.1"

Weight: 3.60 Oz

Battery: 2400 mAh Li-Polymer

Battery Type: Internal and Rechargeable

2 weeks battery life on the basic plan for an hour of drive time minimum every day
Highlights
Low device cost and subscription plan

No Contract, no extra charges for activation and deactivation

Lifetime Warranty on the device

Coverage in the USA, Mexico, and Canada
Why Do We Recommend This?
Cost-effective Solution
Taking care of an autistic child is not easy. You have to go through several challenges to make your life easy. But this often comes with added cost. 
According to Michael Rosanoff, Associate Director of Public Health for Autism, the average annual cost of autism for a family is $60,000. It can even increase further.
Also, if you have left your job to take care of your child 24/7, it becomes even more difficult for you to manage all those expenses. And now, when we are telling you to get a GPS tracker, it might sound overwhelming.
But don't worry. There is a solution to every problem. And for your budget issue, you can choose an affordable GPS tracker that won't strain your pockets. It can help you save extra. 
Family1st is one of the most affordable GPS trackers on the market. You can get the device by paying $29.95, followed by a monthly subscription charge of $21.95. It offers various security features that enable maximum child safety and prevent wandering.
Small Size
It is a lightweight and small device. It is no bigger than a D-sized battery. You can easily place the device in a backpack or clip it to your child's clothes without causing discomfort to your child.
Faster Connectivity
Family1st GPS tracker uses 4G cellular technology, i.e., ten times faster than the 3G network. It can even deliver reliable location updates in remote areas with low connectivity. Even if your child wanders off in a remote location, you can still find them. 
It provides coverage all over the USA, so you won't have to worry while crossing the state borders for trips. The tracker will work effectively.
Accurate Tracking 
Family1st GPS tracker works seamlessly to deliver accurate position data. 
It is helpful in various situations:-
Unless obstructed by huge buildings or natural structures, the Family1st tracker can keep monitoring your child's whereabouts, even if they want to play an impromptu game of hide and seek with you.
Taking them to the park to play? Create a geofence around the perimeter of the park, and you will be able to keep a virtual eye on them through the tracking app.
Kids with autism are known to follow a routine. However, due to factors, beyond your control, they may sway from their routine and wander. With accurate location monitoring, you can reach them with ease.
Easy To Access
You can access the location information in the unique tracking platform of Family1st- mobile application and web portal.
The mobile application is available for both Android and iPhones. It is a simple-to-use platform. You can access various features like live tracking, 24-hour travel history, geofencing, email, SMS alerts, etc.  
Price And Subscription 
Family1st is the most affordable GPS tracker on our list. You can own a device by paying $29.95 and $21.95 monthly subscription fees. 
#2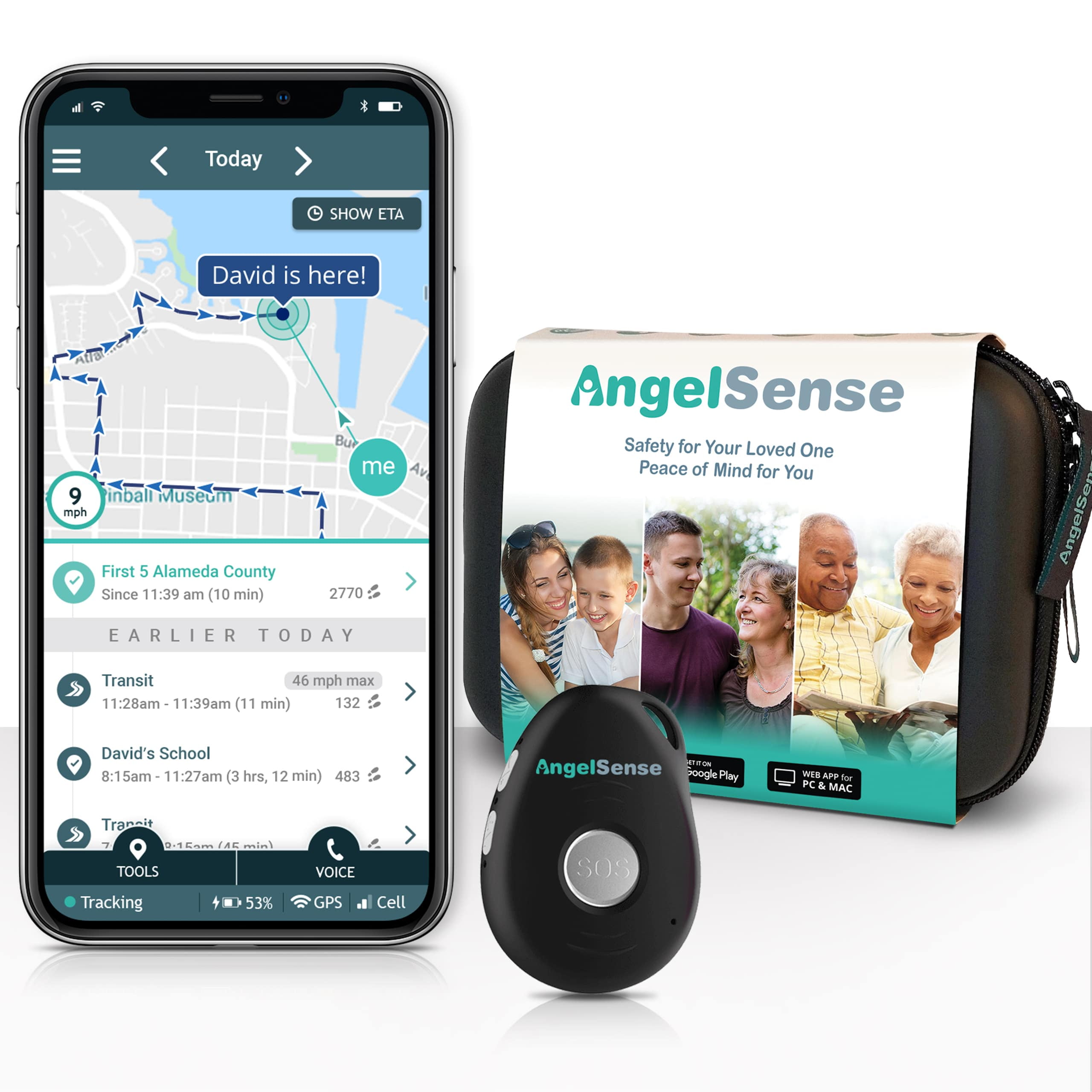 Product Specifications
Size: 2.4″ x 1.7″ x 0.63″

Weight: 1.4 Ozand

Battery: NA

Battery type: NA

24 hours of active battery life 
Highlights
Small and lightweight

Sensory-friendly

SOS button

2-way voice with auto-pickup speakerphone

SOS button

Proactive Alerts

Live Location Sharing
Why Do We Recommend This?
Reliable GPS Tracking Solution
The AngelSense GPS tracker is one of the safest solutions for your child with autism. It helps you ensure their safety and also your peace of mind. It enables real-time GPS tracking, so you can always know the whereabouts of your child, regardless of their location.
You can connect the device to the teacher's phone when your child is at school. It will help them monitor your child and ensure they don't escape from the premises alone.
Two-way Communication
Every feature of the AngelSense GPS tracker is designed for the child's safety. It supports two-way voice communication, allowing you to converse with your child. It will help you to calm down and guide them when they get lost while wandering. It also enables one-way voice, so you can listen to your child's surroundings remotely and ensure that no one is bullying or mistreating them. 
Wearable Sensory Friendly Accessories
Another highlight of this device is that it comes with multiple accessory options. You can choose one that is best for your child and doesn't make them uncomfortable. The best part is that they are sensory-friendly, so your child won't find them discomforting. For additional security, the device is made tamper-proof so that no one can remove it without the parent's consent. 
Personalized Search Team
You can also get help from the personalized & predefined search team if your child gets lost. You have to send them the live location of your child, and they will help you get them back. 
Additional Features 
This tracker also has an alarm, a late departure warning, live GPS tracking, and many other useful features. 
Price And Subscription
The price of the hardware is $69. Apart from it, you will have to pay $52 per month. 
#3
Product Specifications
Weight: 1.94 oz

Battery type: 500mAh

Battery life: 4-7 days

Warranty information: No information
Highlights
Real-time location tracking

Geofence

Fitness tracking

Alarm 

Fully customizable

Easy to access
Why Do We Recommend This?
Fitness Tracker
Exercise has numerous advantages for everyone. And your autistic child is no different. 
Even if you are scared that they can hurt themselves while trying various exercises, you should still not restrict them from doing so. It will rise to numerous problems like obesity, low self-esteem, poor social skills, etc. 
Don't believe us. Doctors and pediatricians advise parents of autistic children to encourage their children to participate in physical or recreational activities, as it is significant for their growth and development. As for your worries, you can use a Verizon watch to track their whereabouts and health. It is a fitness and GPS tracker that will help you ensure safety while your child is exercising, and you can also monitor their health statistics. 
Kids-Friendly Smartwatch Tracker
The Verizon Gizmo Watch 2 is a kid-friendly smartwatch. It has an inbuilt GPS tracker that provides accurate location details of your child. It offers several features to enable maximum freedom for your child and peace of mind.
Smart Design
It has an elegant design that your child will like. They come in multiple options, so you can ask your child to choose one for themselves. It is a wearable tracker that looks like a watch, so they might like it and wear it themselves without you running behind them and convincing them to allow you to attach the device.
Price And Subscription
$99.99+ $4.16 per month + $35 activation fees
#4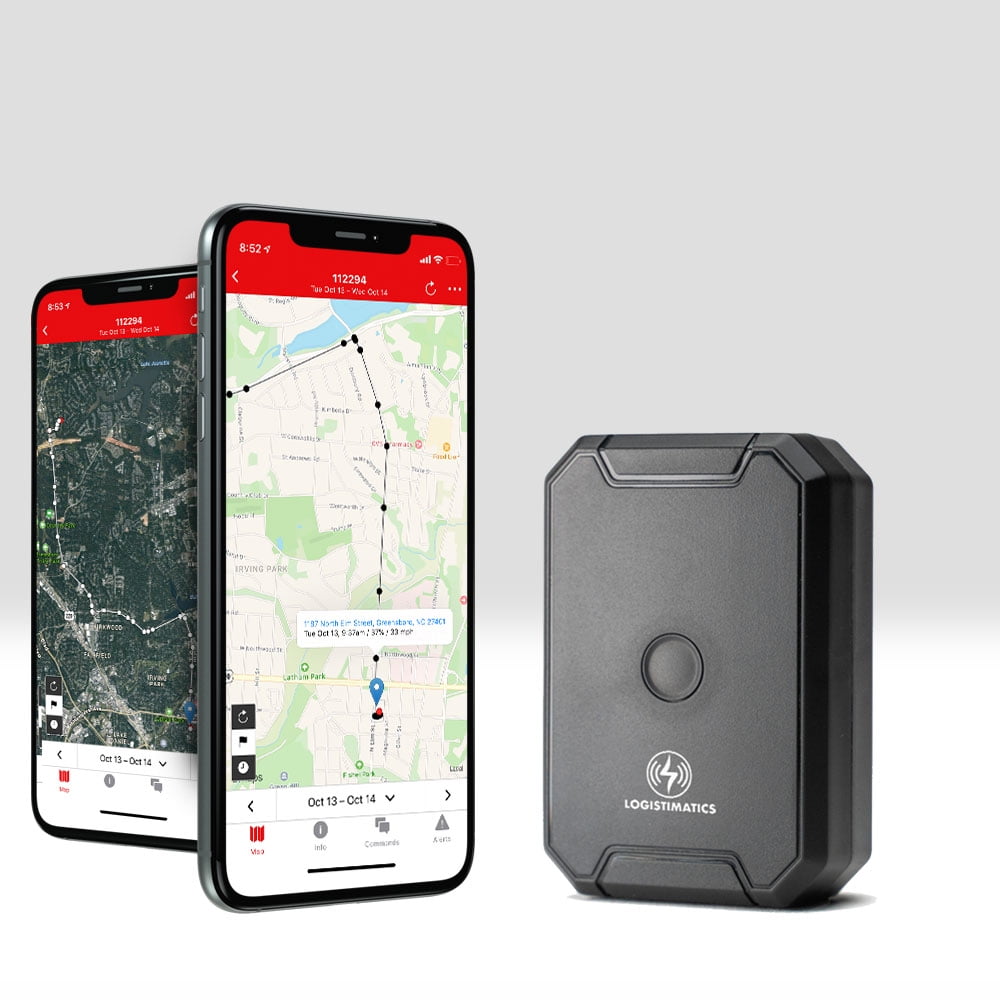 Product Specifications
Size: 3.34″ x 2.28″ x 1.14″

Weight: 7.1 oz

Battery: 6000 mAh lithium-ion

Battery type: Internal and Rechargeable

Ten days active battery life for 30-second updates
Highlights
Waterproof GPS tracker

Real-time GPS tracker with tracking apps

Tiny and fits into the palm of your hand

Tracker uses AT&T 4G cellular network

Safety button feature

Tracking updates are received every 30 seconds
Why Do We Recommend This?
Live Audio Monitoring
The best part of this device is that it allows you to stream live audio to your phone and directly listen to the child's surroundings. It will help you to ensure that your child is the same wherever they are and is not getting bullied. 
Yes, this is the harsh truth. Many studies have revealed that autistic children are more susceptible to bullying. It is not good for anyone, especially if your child is extra sensitive, as it can lead to physiological symptoms along with depression and anxiety. 
Your child is already struggling to live their life, but if someone bullies them, it will make them or them even more miserable. You must ensure your child is safe, even in school or on the playground. For this, you can use the live audio monitoring feature of the Logistmiatics GPS tracker. 
 Also, it will help you trace your child quickly. You can lower the frequency to every 30 seconds in case they get lost. 
Compact Device
Logistmiatics Mobile 200 is a 4G GPS tracker that provides you exact location information of your child. It is also compact, lightweight, and won't interrupt your child's daily activities. It has a long battery life and can last up to 10 days with a one-minute tracking frequency. 
Worldwide Coverage 
Planning a vacation with your autistic child can be challenging. But this doesn't mean you should refrain from doing it. You can also organize an international trip with your child and let them enjoy their life.
As for their safety, you can rely on the Logistmiatics GPS tracker, which provides worldwide coverage.
It will provide real-time location updates no matter where you are on the globe. 
Price And Subscription
The cost of the Logistimatics 4G Real-time Tracker is $54.95. There are several subscription options available, including:
Monthly billing plan @ $24.95 per month.

6 Months prepaid plan @ $19.95 per month. 

12 Months prepaid plan @ $14.95 per month. 
#5
Product Specifications
Size: 2.25″ x 2.25″ x 0.8″

Weight: 8 Oz

Battery: Lithium-ion battery

Battery Type: Internal and Rechargeable

Three weeks active battery life with 3-minute updates

Six months battery life on Sleep mode
Why Do We Recommend This?
Real-time GPS Tracker
LandAirSea 54 GPS tracker is another dependable GPS tracker on our list. It is a real-time 4G LTE tracker that helps you to stay updated on your loved one's movements. It is a waterproof and dustproof GPS tracker, so you won't have to worry about damaging the hardware even if your child wears it in the shower or plays with water. It will also keep your investment safe if they accidentally drop the device in the bathtub or even if you toss it in the washing machine. 
Accurate Location Tracking
It also delivers location updates with an accuracy of 6 feet, so you can rely on this device to locate your child when they get lost while wandering. There are many reasons why your child may walk, and you cannot always mitigate those. 
Many autistic children wander off only because they are chasing butterflies or following a bird. With the help of the LandAirSea GPS tracker, you can track them.
You can also lower the update frequency to 3 seconds to locate them fast and safely. 
Another good thing is that you can customize the device according to your unique needs and receive text or email alerts accordingly. 
Geofences
It also allows you to set up geofences around your home, school, or hospital so that you get notified whenever your child leaves the area. These notifications will bring your peace of mind while they are away and let your child live life comfortably like others. 
It is also a useful feature as it helps prevent your child from getting lost in the first place. 
Price And Subscription 
The LandAirSea 54 GPS tracker costs $29.95. The annual subscription plans start from $179.55.
#6
Product Specifications
Size: 1.96" x 1.45" x 0.47"

Weight: 1.76 Oz

Battery: 

Battery Type: 1 Lithium Polymer batteries

7 Days with constant tracking
Highlights
Real-time tracking

Custom Geofences and Smart alerts

SOS mode, 911 emergency Dispatch

Can add trusted contacts
Why Do We Recommend This?
Cookie-Sized Tracker
The Jiobit GPS tracker is a real-time GPS tracker that allows you to stay connected with your child. It is a small & lightweight device that your child would not find discomfiting. They also won't be isolated in the crowd while wearing a big tracker. 
Yes, you have heard right. When other children see the tracker, they find it weird. It refrains them from befriending your child, and they try to alienate themselves. It can give rise to loneliness in your child, which is not good for their mental health. 
Also, if you are making your child wear a big tracking device around their neck or something, they might feel uncomfortable and try to remove it. The Jiobit is one of the smallest GPS trackers on the market. The company compares the size of the device to that of a cookie. But of course, you can't eat it. 
5G Connectivity
The GPS tracker uses a combination of Bluetooth, Wi-Fi, cellular, and GPS technology to provide accurate and reliable location information. It is also compatible with a 5G network. It is a new tracking technique that improves accuracy by 1.5 meters. 
Noonlight Security System
The highlight of this solution is that it collaborates with Noonlight to create a personal and automated security system with 911 emergency responders to ensure your child's safety. 
The professional dispatcher on the care team will take care of your child and also help you locate them quickly in case they get lost. It is a life-saving feature as it can help you address emergencies even when you are not nearby.
Price And Subscription 
The price of the Jiobit is $129.99, and monthly subscription fees are $14.99.
#7
Product Specifications
Size: 3″ x 1.5″ x 1″

Weight: 3.3 Oz

Battery: Lithium Polymer batteries

Battery Type: Internal and Rechargeable

1-month active battery life with 1-minute updates.
Highlight
Cost-effective

Excellent motion sensor

One month battery life with one-minute reporting frequency

Low subscription plan, no hidden fee
Why Do We Recommend This?
24/7 Live Monitoring
Autistic children generally require 24/7 monitoring. Even when you nurse them or have a caretaker, you are still forgetting that your child is extremely sensitive. 
Sometimes, they get tired of staying with the people and want some alone time, so they try to escape. It is not a good situation, but you cannot get them away from your eyes without any security, right? 
In this case, you can use an Optimus GPS tracker to track them while letting them enjoy their company in the room or backyard. 
The Optimus 3.0 GPS tracker is a real-time GPS tracker that allows you to monitor your child 24/7. It is a small device, so you can hide it or attach it to your child's clothing without grabbing much of their attention. It also wouldn't cause any discomfort, so they can enjoy and live life fully, while you know that they are safe. 
Strong Battery Backup 
The best part of this device is its long-lasting battery life, which lasts one month with a 1-minute update frequency. It means you won't have to worry about frequently charging the hardware and can ensure the child's safety for a long time. 
It is also a helpful feature if your child wanders too far. You will not have to worry about the device getting discharged when you are halfway through locating your child. 
Easy To Use
It is also easy to operate, so you will have no difficulty navigating its various features. It comes with a reliable mobile application that is available for Android and iPhone. It is an easy-to-use tracking system with simple features. You can use this to customize your alerts in notifications and also set up geofences across the map.
Price And Subscription 
The Optimus 3.0 portable GPS tracker costs $39.95, with monthly subscription fees starting at $19.95.
Final Words
Children with autism are prone to wandering. Sometimes they stroll too far and get lost, leaving their parents behind worried and panicking. Thankfully, technology has developed, and we can now use it to protect our children. GPS trackers can help rescue kids and bring them back safely.  
GPS trackers provide a sense of relief to parents as they can track their children 24/7. We have prepared this list to help you find the ideal tracker for your child. You can go through them and choose the one that matches your needs. 
But remember, before you choose anyone, do a little research on them. One of the effective ways is to check out customer reviews. They are first-hand users and will provide more information about the product and its usage. 
You can ask us in the comment section below if you have any doubts regarding GPS trackers. We will gladly help you out. 
Frequently Asked Questions:
Q: Why is it important to use GPS trackers for children with autism?
A: Children with autism are prone to wandering. This behavior can lead to dangerous situations. GPS trackers can help parents locate their children and prevent them from getting lost.
Q: What are the features of a good GPS tracker for children with autism?
A: A good GPS tracker for children with autism should be lightweight and small, offer real-time tracking, have a long battery life, and be easy to use.
Q: How much does a GPS tracker for children with autism cost?
A: The cost of a GPS tracker for children with autism varies depending on the features and brand. There are affordable options available, such as the Family1st GPS tracker mentioned above.
Q: Can GPS trackers be used for other purposes besides tracking children with autism?
A: Yes. GPS trackers can be used for various purposes, such as tracking vehicles, pets, and elderly individuals.