Life can be so serious for us as parents. While receiving the invaluable gift of taking care of another little person is beautiful, fulfilling and eye opening beyond compare, the weight of how mistakes can create life altering consequences, is real.
One Small Choice= Big Consequences
Amidst an emergency, did you bring your child to a hospital that is out of network? Oops! You spend three years instead of one year; paying thousands more then you would've paid had it been in network.  That fun Disney vacation you were saving up for is put on the back burner as a result.  As parents I'm sure we have all experienced moments similar to this.
"Specialized" Parent Stress
The stress of doing our best for our children can pile up over time unless; we do our part to take care of ourselves. Did you know that art is an amazing way to undo the unique kind of accrued stress we as parents tend to have from always having to "do it right".
Art Left to the Experts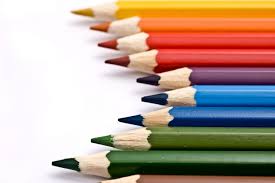 I've spoken to parents who have deemed themselves as simply "not creative enough" to explore art. It's something only their kids do at school under "expert" supervision. As parents we can habitually be more cautious and hesitant when approaching art since by its very nature we are invited to go outside the lines.  This on top of the fact that in our expert-glorifying society, it can be easy to deem it something best done by real artists that have received a degree in it or are paid for it.
In today's post I invite you as a parent to explore art making as a valuable practice for self-care and will share 20 reasons why I think it's among the most restorative forms of self-care.
20 Self-Care Benefits of Creating Art
To create something new that didn't exist before can be unfamiliar and even uncomfortable. We can be convinced that we are simply not creative. Creating things though, I have discovered, can be among the most restorative of self-care practices there is. Somehow the more I learn to play and accept whatever appears on the page, the more I'm able to play and accept whatever happens in my life. Here are 20 reasons why I think making art is a high caliber form of restorative self-care.
It stops the flow of mind chatter
It pushes us past our perceived boundaries
"Mistakes" can be made with no consequence to anyone
It can be a practice in self-forgiveness and self-acceptance for not doing it "right"
Reminds us that life is one big tinkering project and we're all doing the best we can
Time spent making art can be shared with loved ones and make for a memorable time
Art that has us work with our hands synchronizes our body with our heart and mind.
It presents the opportunity to interact physically with an idea or feeling from within
It can be a form of venting pent up emotions that you haven't yet been able to verbalize.
It lowers cortisol levels as proven in this study from Drexel University
An excellent way to experience flow and lose track of time
An exercise in being self-led where the consequences are small
Stops repetitive thoughts and brings new thoughts
Can be done in 5 minutes
Can be very inexpensive(think dollar store construction paper and water color sets)
Relieves depression and fatigue levels as found in this study
Reminds you that the only thing you really have control over is your own internal environment
Creates new neural pathways
Allows the brain's two hemispheres to work in tandem
Creates internal spaciousness
Roll Up Your Sleeves
It being the middle of summer, we parents have a great opportunity to create new things with our children. I invite you to include creating art as a form of self-care for you and your family with these 5 ways.
Buy a journal from the dollar store for each family member. Sit down together and set a timer for 5 minutes and doodle as much as you can in one page. Try it for 30 days. It is fun to see the progression from the first day to the last day. Here are more great ideas on how to start an art journal from Kristen Swain at Creativemeinspiredyou.com
Create a family art journal and start a picture and give it to your child to finish off. Commit to doing 3 pages per week together and enjoy the unexpected outcomes. Here are more ideas from imperfectfamilies.com on family art journals
Try any of these 45 quick and easy art ideas you can do with your child.
Buy an adult coloring book and spend a few minutes a day filling it in. Here are sweet mini books you can get for $4.
Download and print out 4 free mandalas from the link below that I made for you from a great site called colormandala.com.
There are endless ways to weave the magic of art into our lives; in what ways have you explored your artistic side? What is your relationship to art?
Lorena is a writer, teacher and mother of an active 7-year old. Find out more out her passion for creating morning routines that transform habits and lives at https://yourmorningpower.com