Best GPS Trackers Reviews In 2022
Searching for the list of best GPS tracking devices in 2022? Here you are! GPS trackers are excellent devices when you aim to keep track of your kid, loved ones, old parents, or for any genuine reasons. GPS trackers are even perfect to find a way or direction while traveling.
You must know the significance of a GPS tracking device. However, there are several factors to keep in mind before you finalize purchasing a tracker. 
Family1st GPS Tracker- Best GPS Tracker 2022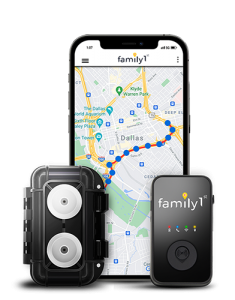 Family1st GPS Tracker is one of the #1 Rated GPS Tracking devices on Amazon. It is​ used by hundreds of thousands of users to track their cars, vehicles, children, and even elders. It comes at a very affordable price which is the lowest price in the entire market, and also offers you a lot of custom features.
Lowest Price Starting $29.95
Real-time GPS tracking & Reports
Lifetime Warranty
14-days battery Life
30-days money back guarantee
---
This guide lists the top 10 best GPS tracking devices along with their advantages and disadvantages. Read on to delve into the discussion. 
Here is a list of the 10 best GPS trackers of 2022. Without any further ado, let's get started! 
Top 10 Best GPS Tracking Devices Of 2022
Disclaimer: The purpose of this article is to LIST the best products in the market, and not to review or rank them. All the products listed here have several unique features catering to a wide range of customer requirements.
While compiling this list, we evaluated the devices based on their cost, subscription plans, battery life, size, and installation process. We considered factors like the countries they offer coverage in, ease of use of their application, security, or other unique features they offer. We also looked into add-on services these vendors provide – lifetime warranty, 24/7 customer support, installation help, and more.
The intention is to inform and educate the reader on the variety of options available in the market.
Family1st Portable GPS Tracker – Best Tracker For Personal Use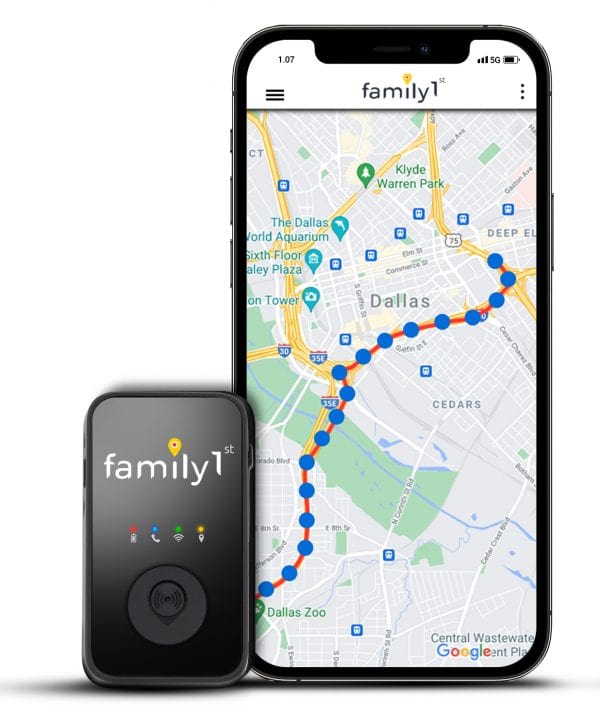 If you are looking for a GPS tracker for personal use, Family1st portable GPS tracker fits the bill. It comes with 4G connectivity, indoor Wi-Fi tracking, and Alexa integration, making it suitable to track small kids, the elderly, and pets. The hardware is sturdy, weatherproof, waterproof, and compact. As the device is portable, it is easy to install and can be used to track your teenager's car. Its companion app opens access to a wide variety of GPS services – geofence, theft alert, safe zone notification, and more. Family1st Portable GPS tracker is a good choice for those looking to get the best of their money.
The cost of the Family1st Portable GPS tracker is $29.95, with the subscription starting as low as $21.95 per month.
Product Highlights
Low device cost and subscription plan

No Contract, No cost activation, and deactivation

Lifetime Warranty on device

Coverage in the USA, Mexico, and Canada
Battery & Specs
Size: 2.8" x 1.8" x 1.1"
Weight: 3.60 Oz
Battery: 2400 mAh Li-Polymer
Battery Type: Internal and Rechargeable
2 weeks active battery life with 1-minute update
6 months sleep mode battery life at one update per day
Matrack MA-Asset Classic GPS Tracker – Best For Assets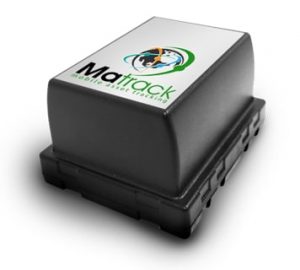 Although Matrack® has a big customer base in the fleet industry, its MA-Asset Classic tracker doubles as an excellent personal tracker. It is compact and can discreetly track vehicles, valuables, assets, people, and more.
The asset tracker comes with a companion app, accessible through all iOS and Android devices. The app allows users to access all data and set alert preferences. The tracker has strong built-in magnets, making it easy to install on any metallic surface.
One of the USPs of this tracker is that it comes with an aggressive tracking mode, which is a godsend in case your asset, luggage, or car goes missing or is stolen. Once the aggressive mode is activated, you get frequent location updates that make it easier to track down and retrieve your asset. The device has an exceptional battery life of 3 years for 2 location updates a day.
The Matrack MA-Asset Classic tracker is priced at $50, and the basic subscription plan starts at $7 per month.
Product Highlights
1-minute installation
Built-in magnets
Waterproof and weatherproof device
Geofence alerts via email and SMS
Aggressive Tracking mode in emergency
Battery & Specs
Size: 2.87″ x 2.4″ x 1.69″
Weight: 7.02 Oz
Battery: 3.6V Lithium, 13Ah
Battery type: Internal and Rechargeable
3 years battery life at 2 updates per day
Amcrest GL300W GPS Tracker – Best Hidden Tracker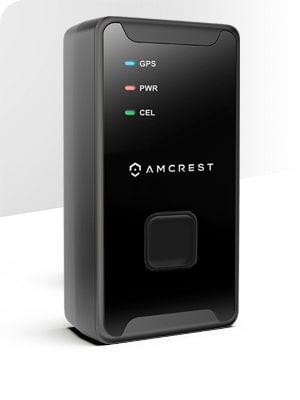 Weighing less than 4 ounces, the Amcrest® GL300W GPS tracker is one of the smallest trackers on this list and is perfect for hidden tracking. If you can hide it in something, you can track it! Like most competitors, the Amcrest GL300W GPS Tracker enables you to set your speed limits and geofences. Additionally, you can share your real-time location with your loved and close ones as well. While you are in an emergency, you can easily ask for help by pressing the SOS button.
The GL300W comes with 14 days of active battery life. The device has a smart and intuitive AI that automatically puts the tracker in sleep mode in case it is not being used. Also, you receive a notification when the battery runs low. 
The Amcrest GL300W GPS tracker is configured to operate in the US, Canada, and Mexico. The device costs $52.99 and the monthly subscription starts at $19.99.
Product Highlights
Compact size – smaller than a matchbox
Intelligent Battery Alerts
Motion and SOS Alarm
Weather-resistant
Supports up to 20 geofences
Battery & Specs
Size: 3" x 1.5" x 1"
Weight: 3.52 oz
Battery: Li-Polymer, 2600 mAh
Battery type: Internal and Rechargeable
5-6 days active battery life for 5 minutes updates
2 weeks battery life on sleep mode (no activity)
GeoZilla GPS Tracker – Best Tracker For Location Sharing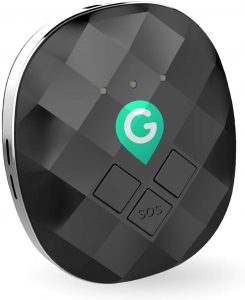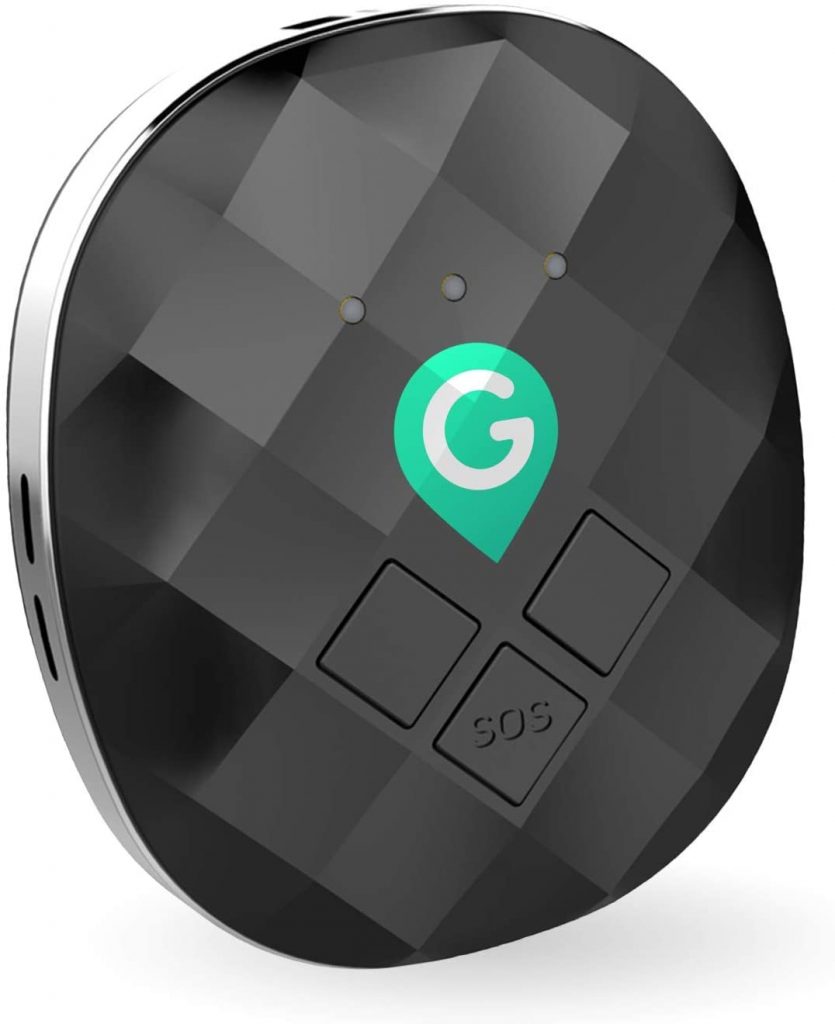 If you are looking for a mini GPS tracker for personal use, Geozilla can be a great choice. It comes with all the exciting features at a reasonable price. This compact tracker comes with crash detection and sends an alert to the emergency contacts for faster help. 
You can set a custom alert for arrival and departure notifications on the companion app. Besides that, there are various other alerts such as Geofence, SOS button, etc.
It has a rechargeable battery that works for five to six days on a single charge with a 60-second location update. 
This tracking device comes at a reasonable price and is suitable for all age groups. Geozilla charges $79.99 for this device, and the monthly subscription is $19.99. The device also comes with a worldwide sim card. If you opt for a long-term plan, the subscription goes down to $4.99 per month. 
Product Highlights
Compact real-time GPS tracker

SOS button
Best for tracking Elderly, Kids, and Pets
Global Coverage
Battery & Specs
Size: 8″ x 1.6″ x 1″
Weight: 1.05 oz
Battery: Li-ion 520mAh
Battery type: Internal and Rechargeable
2-3 days active battery life for 1-minute updates
6 days in sleep mode (no activity)
AngelSense GPS Tracker – Best Tracker For Kids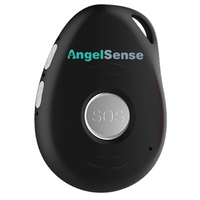 AngelSense GPS trackers usually cater to the tracking needs of families and are best for kids, teens, the elderly, and pets. The small and lightweight device is easy to carry and does not hamper any activity. The device comes with all the usual features of a GPS tracker – geofence, smart and immediate alerts, location sharing, and more.  The USP of this device is the 2-way voice calling facility, which enables parents and family members to make a call and ascertain the exact location. 
AngelSense GPS tracker is popular amongst parents with special-needs kids as it is sensory-friendly. In case of emergency, the child can press the SOS button and you will get notified immediately. This feature ensures that your kid can receive the help they need whenever required. 
The device costs $69 and comes with a magnetic key, 3 fasteners, and a wearing sleeve. The subscription plans start from $33 per month (for the annual plan).
Product Highlights
Small and lightweight
Sensory-friendly
SOS button
2-way voice calling
Battery & Specs
Size: 2.4″ x 1.7″ x 0.63″
Weight: 1.4 Oz
Battery: NA
Battery type: NA
24 hours of active battery life 
Logistimatics Mobile-200 GPS Tracker – Best GPS Tracker For Live Audio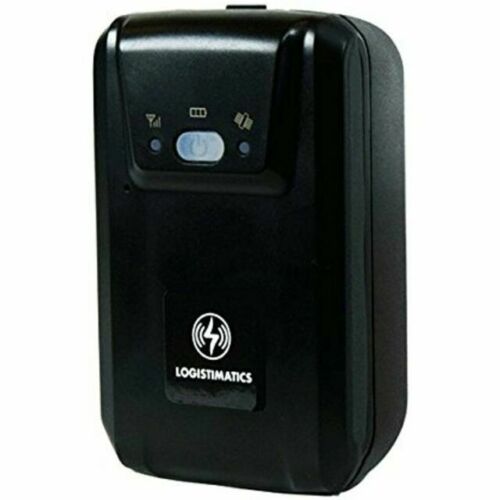 This Logistimatics® Mobile-200 GPS Tracker is an excellent real-time tracker for your assets and cars. This GPS device and its companion app are extremely easy to use. The feature that sets this device apart is the live audio tracking. To know where your vehicle is or to hear what is happening inside, simply call the tracker's number from your cell.
Apart from this, the Logistimatics Mobile-200 GPS Tracker has a brilliant battery life that needs charging between 2 to 3 weeks. You can track your assets from any Android device or iOS, or any regular Web browser. You can get real-time tracking alerts if any tracker enters or leaves a specific area while you use this.
Last but not least, this GPS tracking device updates its location every 30 seconds. The device comes at a price of $49.95. The lowest monthly subscription starts at $28.95. 
Product Highlights
Has a live audio feature 
Global Sim card
Built-in magnet 
Battery & Specs
Size: 3.34″ x 2.28″ x 1.14″
Weight: 7.1 oz
Battery: 6000 mAh lithium-ion
Battery type: Internal and Rechargeable
10 days active battery life for 30-seconds updates
Trak4 GPS Tracker – Best Rugged GPS Tracker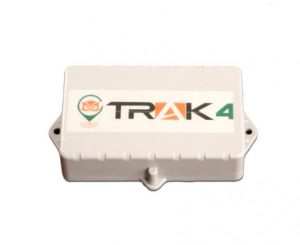 The Trak4 GPS Tracker is one of the most basic trackers and helps you track people and assets. While it is dependable and rugged, you can use this GPS tracking device to track your assets in the field, outdoor, or indoors. You can set up several invisible fences around the Trak4®. In the case at any point in time, the Trak4 crosses a fence, you will receive SMS, text, or email alerts. With this amazing GPS tracker, you can get accurate information about where your people and things are. 
The Track4 GPS tracker costs $48.80. The subscription plans are based on the duration of updates, starting at $18.98 a month for 1-minute reporting.
Product Highlights
Location Sharing
Small and compact design 
Weatherproof device
Battery & Specs
Size: 2.5" x 1.75" x 1.25"
Weight:3oz
Battery: 4600 mAh
Battery type: Internal and Rechargeable
2 weeks active battery life with one-minute updates
18 months battery life with 1 update per day
AMERICALOC GL300W Mini Portable Real-Time GPS Tracker – Best Mini GPS Tracker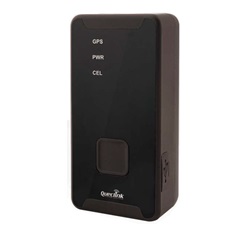 Americaloc GL300W GPS tracker is the mini version of the famous GL300, with a bunch of tracking goodies. This small device is versatile and can be used to track people and things – of all ages and sizes, respectively. The vendor offers basic network coverage in the US, Canada, and Mexico, but can offer a different or global sim card, if required.
Working in CAT M1 technology, the Americaloc GL300W comes with a long battery life of 14 days and more for active use. The device records real-time events like motion, stops, speeding, low battery, and geofences, and alerts you through email or text. All the data it records is accessible on any smartphone, tablet, or computer.
The vendor has no contract, no activation, and no cancellation policy. The device is available for $109.90. The subscription starts at $25 per month.
Product Highlights
Keeps a track record history up to 1 year
Can be converted to a Wired device if required
No Contract
No activation or cancellation fee
Battery & Specs
Size: 7" x 1.51" x 0.92"
Weight:24 oz
Battery: Lithium-ion battery
Battery type: Internal and Rechargeable
10-14 days active battery life with one-minute updates
SPOT Trace GPS Tracking Device – Best Waterproof GPS Tracker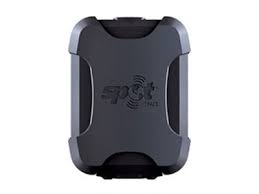 SPOT Trace® provides an advanced tracking feature for anything. With this device, you can receive an email or text message immediately when your loved ones move. Apart from this, you can even follow your loved ones or family with this GPS tracker with the SPOT mapping in real-time from your computer, tablet, or smartphone devices anytime and anywhere.
Moreover, SPOT Trace makes use of 100% satellite technology. With this feature, it can help you to communicate and interact with your loved ones at any point in time from any remote location around the globe. 
Product Highlights
Extremely compact 
Allows online tracking 
Sends you instant alerts through mail
Provides a huge range of uses
Battery & Specs
Size: 6.9" x 2.02" x 0.95"
Weight: 1 oz
Battery: 4 AAA Energizer Ultimate Lithium 8x batteries (L92) – Installed
Battery Option: 4 AAA Energizer® NiMH rechargeable batteries (NH12) – Sold Separately
Battery type: Option of external, Internal, and rechargeable
10-14 days active battery life with one-minute updates
Trackimo GPS Tracking Device – Best Tracker For Worldwide Coverage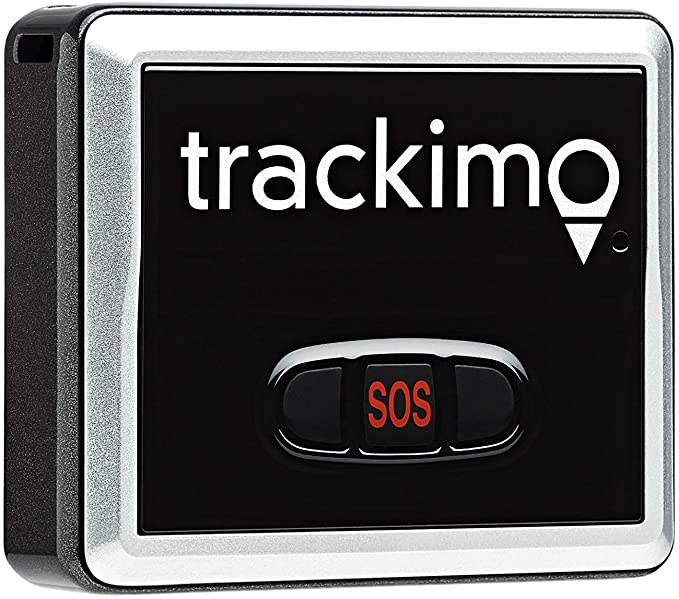 Trackimo® is a well-known GPS tracking devices vendor catering to all sorts of tracking needs. The Trackimo 3G GPS tracker that we have included here works worldwide – indoor and outdoors. You can use it to track vehicles, equipment, luggage, people, and pets. This easy-to-install, compact device is one of the best choices for those who travel overseas a lot.
Trackimo 3G GPS Tracker comes at $198.90, which includes worldwide cell service charges for one year. The vendor ships internationally; US shipping is free. Trackimo also offers a 30-days money-back guarantee.
Product Highlights
Worldwide 3G connectivity 

Indoor and outdoor tracking

SOS, Geofencing, Speed, and Motion alerts

Live tracking with 1-minute updates

1-year warranty on the device
Battery & Specs
Size: 1.8" x 1.6" x 0.7 "
Weight: 1.4 Oz
Battery: 600mah Lithium-ion battery
Battery type: Internal and Rechargeable
4 days active battery life with 1-minute updates
1 month save mode battery life with 6 updates per day
Things To Know Before Buying GPS Trackers
However, before that, below are two things that you should keep in mind before buying the best GPS tracker. 
Low is not smart
GPS tracker may cost anywhere from bring low priced to being expensive based on the features. Remember that any GPS tracker that costs low may not always be a smart choice. Although it is bad to judge a device based on its cost, make sure you check its features even if it costs low and you want to purchase it. 
Realize your requirements
The first and foremost thing to consider is your requirement. Analyze the reason behind buying a GPS tracker. Do you need to track your vehicle? Do you wish to keep a streak of the adventurous takes that your pet takes? Or are you concerned about the health of your child, parents, or employees? Once you finalize the reason you need a tracker, you can then look for trackers that have the features that meet your requirements. Knowing your preferences and requirements can also help you narrow your search from the vast range of trackers. 
What features should an ideal GPS tracker have?
All the GPS trackers have their technologies, terminologies, and features. However, it is crucial to look for specific features in a GPS tracking device before buying it. Understanding the distinct features that a GPS tracker has is vital to spot the correct GPS tracker according to your needs.
Below are a few features that you must look for in your GPS tracker. 
GPS Connection
Your GPS tracker must have the ability to connect with the global positioning system. Although 3G is quite common for most users, your GPS tracker must provide you with much more. Having said that, the 4G offers a much more enhanced quantity of data transition and speed than 3G. Few trackers also make use of LBS and Wi-Fi to get good coverage and cut down your expenses. However, in such cases even, you will need a sim card for the tracker to function appropriately. 
Tracking Software
Several tracking devices come with a free GPS tracking software that allows you to see where your tracker is at any point of time from anywhere through any free app or Web browser. Some trackers even send notifications and SMS to the owner to deliver accurate, up-to-the-minute information. 
Wired Or Portable
There are a variety of GPS trackers in the market. Wired trackers are a bit difficult to remove and deliver less information. There are very few chances that they are detected. Along with it, wired devices can take much of your power and fuel when you place them in your car. The biggest concern of wired devices is the installation process that takes quite a while compared to portable trackers.
Geofencing
Many GPS trackers offer this feature. Geofencing is basically about informing you about the safety of a place while you drive across the lane. It tells you if the place is prohibited or dangerous. With this feature, the GPS trackers act as a safety device as well. 
Status Alerts
Speed is a matter of concern at times of emergency. Any wired or portable tracker gives you notifications when you increase your speed. It provides you with shock notifications and tampering notifications, thereby alerting you for possible accidents or emergencies to keep control over your speed.
Battery Life
Nobody would want to buy a tracker that dies frequently. While you can power the wired trackers, the battery factor matters when you are going for a portable GPS tracker. 
Theft Prevention
In case your vehicle is stolen or your loved ones are in danger, you are required to take action immediately. While you have a connected GPS, you can cooperate with the local authorities to solve this issue because you can easily track where your possession is located.  
Personal Alarm
GPS trackers are also used to keep track of people, especially loved ones, elderly parents, children, or staff. In case of a crisis, you will be directly notified once your tracker presses the SOS button. This acts as a personal alarm button, thereby promoting safety.  
Now that you are aware of the feature that you need to look for in an ideal GPS tracker, you can check all the best GPS tracking devices.
Frequently Asked Questions
Is the subscription included in the device cost?
You can find that out by looking at the GPS tracker vendor's website. Some vendors club the device cost and 1-year subscription fee, while others keep it separate. 
Which kind of subscription is best – monthly or yearly?
Both these plans have their advantages. A yearly subscription frees you from the hassle of remembering to pay every month and worrying about disconnected service. With the monthly plan, you can easily cancel the subscription if the service is not up to the mark. 
Can portable GPS trackers be used on big vehicles?
Yes. Portable GPS devices can track all types of vehicles – cars, bikes, boats, ATVs, RVs, and more. 
Can I track a car without anyone ever finding out?
According to the law, you can use GPS trackers on vehicles you own. For example, if your spouse or teen drives a car you own, you can install a hidden GPS tracker in it. 
Are GPS trackers kids-friendly?
Yes. GPS trackers are small and lightweight. Your kids can keep it in their pocket and go on all the exploration and adventures they want. 
Conclusion
It does not matter why you want to purchase a tracking device. However, it is vital to buy it while keeping several important factors in mind. In case you want a car GPS device, you can fix it in your vehicle, thereby ensuring your safety. Also, if you wish to track your loved ones and close ones for safety concerns and their wellbeing, you can get any of the best GPS tracking devices listed above. 
We come to the end of this guide that stated the top 10 best GPS trackers in the market. Consequently, if you are planning to get one, we hope you can narrow down your search with this list.