Many people love to travel through waterways using watercraft which is an enjoyable experience, but it becomes challenging at times because of many unforeseen situations and risks. At times, tracking the precise location of boats on the sea becomes necessary to avoid any potential risk of meeting an accident or being diverted. 
The right GPS tracking technology can help you monitor your boat movements at any time. A GPS tracker ensures the safety of your family members in the watercraft while you are offshore. It can be an effective tool for lifesaving in many situations while fishing, boating, or surfing. It lets you track their exact locations and keeps you ready to take immediate action in emergencies. 
You would receive alerts if your boat faces any danger, stolen or misused. You can track the traveling routes of family members that keep you relieved. Whether you are using a watercraft for personal use or professional service, a GPS tracker will be advantageous for you in all situations. It allows you to monitor your boat by sharing the precise location and assists you in taking necessary actions to protect the persons traveling on the watercraft. 
The Family1st GPS tracker is one of the best GPS trackers with all the features required for tracking watercraft. The powerful battery backup can ensure its functioning for at least two weeks. It is a water-resistant device that works effectively even in difficult weather conditions. The SOS facility helps you reach out to your contacts and share the exact location for guiding the rescue team in emergencies.
Why do you need a GPS tracker for watercraft?
If you are traveling, surfing, or fishing using your watercraft, there are chances that you are stranded on your boat in the middle of the water or deviate from the specified route. You may be in an uncertain and risky situation and need emergency assistance. Your boat may be stolen or misused by unauthorized persons. The GPS boat tracker can provide you with solutions to help you successfully deal with all these challenges. GPS trackers have multiple features like real-time tracking and alerting facilities in emergencies such as accidents or theft to help you take prompt action.
The primary function of a GPS tracker is to track the locations of vehicles, assets, and persons as they are on the move. It is also effective for tracking boats and other watercraft as well. GPS boat trackers have various features that you can use to achieve several benefits. You must be very clear about the advantages of GPS boat trackers so that users can select the best one to meet your requirements. Some of the best advantages of using a boat tracker are as follows:
Safety comes on top of your priority list when you use water transport for yourself and your family. A boat GPS tracker provides accurate location information to let you know where your family members travel through the waterways and confirm they are safe. The user can send alerts in emergencies so that you can arrange for necessary safety measures immediately. 
A boat tracker helps you keep track of the routes of the boat, whether you travel or offshore. It guides you through the better and safer paths appropriate for your boat. You can also save time by gathering good knowledge about the route.
In case of mishaps such as engine breakdown, thunderstorms, and lost paths, boat trackers' advanced and customized alert system allows you to conveniently contact your dear ones or essential service through the SOS alert or two-way communication features.
An efficient boat tracker can help keep your boat safe and damage-free. It enables you to choose safer paths, avoid potential danger, and analyze the weather and route conditions to prevent your vessels from getting damaged.
You can reduce the chances of theft or mishandling your watercraft by installing a GPS tracker. You can use the tracker to get intimation of any unusual movements of the boat and spy on the miscreants to recover the asset by tracking the location.  
Features of an Ideal GPS Watercraft Tracker
You may be the owner of a fleet of boats or using a boat for personal purposes, you would always look for some solutions to keep track of the watercraft and provide safety support in emergencies. The GPS tracking device has many features most suitable for tracking watercraft. The features that you can always look for in boat trackers are as follows:
Accurate location tracking

: You need to know the whereabouts and conditions of your boats through real-time location tracking from offshore to make suitable decisions.
Mobile app synchronization:

The most convenient way of handling trackers is through mobile apps that bring all the control to your fingertips.
Safe zone selection:

One of the most significant features is the facility of safe zone selection. The tracker sends you a signal whenever your boat crosses the defined virtual boundaries, letting you know whether it deviates from specified routes.

Emergency alerts:

The tracker ensures safety by sharing location details through SOS alerts to concerned authorities that help to receive a quick response in case of any emergency. 

User-friendly:

The device must allow a user-friendly mode of operation and map displays to guide you to optimize your routes and help others track your positions. 

Waterproof and compact design:

The most sought-after feature of boat trackers is that they must be water-resistant and function effectively even exposure to saline water, mud, or other adverse weather conditions.
 How does the Family1st Tracker help to Track Watercraft?
Family1st provides some of the best tracking devices suitable for tracking your boats. This latest generation of GPS tools is equipped with significant features to help individuals and enterprises with personalized support. We will discuss the most relevant and advanced features of Family1st GPS boat trackers that perfectly match your needs for boat tracking. 
Accurate location tracking:

The Family1st GPS tracker allows you to monitor the real-time location and movements of your boats at any time. You can locate your family members while traveling, surfing, or fishing and stay relaxed knowing exactly where they are. Family1st boat trackers allow you to check whether they are within a safe zone or not. You can also guide them about the areas they need to be cautious and aware of.

Compact design:

The compact and portable design makes it suitable to be fitted in your watercraft quite easily within a small space. You can place it anywhere, even below the boat using magnetic mountings to avoid any inconvenience to travelers. 

Water-resistant: The most reliable feature of Family1st boat trackers ensures smooth functioning even under water. You can use it in any part of your vessel without worrying about it getting damaged by water. Some trackers have the option of magnetic mounting, making it convenient to place it in any suitable place in your watercraft. This water-resistant GPS tracker is especially useful when people are engaged in water sports, rescue services, and deepwater diving. 
Smart alerts:

The Family1st trackers have features to generate immediate signals that help the concerned team arrange rescue operations by tracking the exact location of boats. A boat tracker must come with an efficient alerting system with the following features:

SOS Button:

To send alerts to your contacts or emergency services

Geofence Alert:

To set virtual boundaries and get alerts if your boat enters or exits that predefined area.

Customized communication:

Family1st boat trackers provide you with the feature to upload and share messages to predefined contacts conveniently. This feature allows sending signals, notifications, or emergency alerts to someone in the form of a coherent message rather than just using the SOS alarm feature. It also provides a two-way communication facility to send a direct message and receive a reply from a contact. 

User-friendly App:

The most convenient way of handling trackers is through mobile apps that bring all the control to your fingertips. The device allows a user-friendly mode of operation to help others track your positions and guide you through specified routes. Some trackers have navigation tools with mapping facilities with a convenient user interface. It displays all the details of signs and locations on the maps to guide you in select routes.

Navigation through unknown routes:

Family1st trackers use satellite-based technology to guide you through the defined paths to reach your destinations conveniently and safely. You may get information on risky weather conditions, the location of nearby watercraft, and any potential dangers and make decisions accordingly on the go. This reliable and efficient boat tracker always informs you about safe travel zones, conditions of the marine routes, and updates about any potential risks to keep you secure.
 Key features of Family1st GPS tracker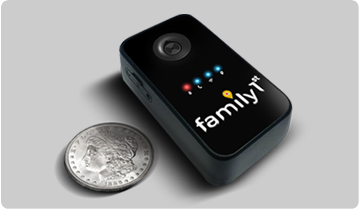 The Family1st GPS tracker is best suited for boats with all the useful features at an affordable price. This tracker can help track kids, teens, and elderly family members using the watercraft for personal or professional purposes. It is water-resistant, compact, and portable, which allows easy fixing at any part of your boat, especially on a metallic surface using in-built magnets. The tracker keeps working for at least two weeks with a powerful battery backup. The SOS facility assists in reaching out to the contacts immediately in emergencies. This tracker has coverage in many countries, making it the most effective tool for cross-country trips. You can set up tracking and update frequency which is very helpful during challenging travel conditions. 
Product Highlight
Low device cost and subscription plan

Lifetime Warranty on the device

Coverage in the USA, Mexico, and Canada

Two weeks of active battery life 
Conclusion
There is quite a difference between tracking something on land and something on the water. In waterways, you need to accurately track the routes with an efficient mapping system that helps to make your journey convenient, safe, and enjoyable. You should be able to generate alerts to get a quick response in case of accidents or problems. The location details help you take prompt action if it is stolen or diverted. The features of GPS-enabled boat trackers take care of all these issues and provide effective solutions. 
The Family1st boat tracker comes with multifaceted functions that keep you stress-free and less worried about safety while using water transport. The boat tracker keeps you well-informed about the routes and the accurate location of your watercraft. It alerts you whenever the watercraft deviates from a predefined route or enters an unsafe zone. 
A reliable and efficient watercraft tracker always guides you on when and where you should travel, about the conditions of the marine routes, and updates you about any potential risks to keep you secured.