This looming question that is facing parents of high school students dominates a large percentage of their thinking space. As the choices of desirable educational institutions are many, and family budgets strain under the prospective costs, what can parents do to ensure that they are guiding their college bound teen to make a wise choice for both their potential and parents' pockets?
Some tips from CBS Money Watch report include: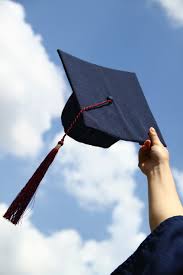 Don't eliminate any colleges from your list on cost alone. Published prices are meaningless.
Straight "A" students are not the only ones who can earn merit scholarships. 85 percent of freshmen have earned grants and scholarships from their institutions.
The two admission factors that schools typically value the most are college-prep classes and earning good grades.
Don't automatically assume that a student won't qualify for financial aid, and double-check financial aid applications for mistakes.
When visiting schools, visit the National Survey for Student Engagement first to view their list of questions.
If your teen is not an SAT or ACT exam ace, consider applying to test-optional schools. Check out the list at org.
Check for regional or local private scholarships, rather than the ones with national reputations.
Research potential majors before shopping for schools. Make sure that your teen's future career interest and the school are a good match.
As college prospecting resources abound on the web, it's imperative for savvy parents to brush up on their school smarts to reap a smooth, successful transition for their teen from high school to college.